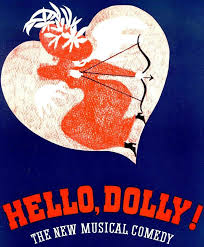 This is now my third high school musical and through the last three years, I have learned that putting together a musical is more than just dancing and singing. The musical process takes about seven months to get everything completely ready.
Starting in September, our director Mr. Lee, announces what musical we will be fulfilling. He doesn't just tell us straight away he starts by giving us hints about a week before the big announcement. That is one of my favorite parts of the whole musical process because it builds anticipation for all the students! We all begin to guess, along with our families and the teachers. Mr. Lee then announces the musical. After that, he gives us about a month to prepare for auditions.
Auditions: Perhaps my least favorite part. Our director gives the boys 2 songs to pick from as well as the girls. You then schedule a time to go do your audition. Simply go sing, possibly read some lines and then you're done. After your audition, he typically gives you a good couple of days to build the anticipation and make his decision. Once he makes his decision he posts the information for everyone to see. Once everybody knows their parts we go into The Cabaret.
The Cabaret: The Cabaret is a fundraiser for the musical. It showcases everybody's musical talents. Everyone involved makes suggestions as to what songs they would like to sing from solos to duets to the whole cast. For the show, we set up tables and chairs and have catering. Tickets are $25 for dinner and a show.
Practice: Practice goes into full swing starting the beginning of the year. For the first couple weeks, we start learning the vocals for act 1 with our vocal coach, Mrs. Rosanne Palladino. After we learn the first set of vocals we then move onto learning the choreography and staging. Our choreography is taught by Mrs. Marquita Rice. Every week we typically have two practices from 2:30-5 and two from 2:30-5:30 dinner break 6:30-8:00. Practices are lots of work and take a lot of time but the students and the adults involved help make practice more enjoyable. One Saturday during March we have our traditional Pajama practice.
The week of the show: The most stressful, fun, exciting, nervewracking week of them all…Tech week. Starting on Monday we have our tech rehearsal, which is when all the leads and certain singers get mic'd up for the first time along with certain chorus members. We also start with all the lights and all of the fun stuff that makes the show even more memorable. The next two days, Tuesday and Wednesday are for a dress rehearsal. We get into full costume along with makeup and run the show. We do this so that Our director and our beloved "costume ladies' can do their final adjustments.
Opening Night: We have to report to the school in full hair and makeup at approximately 4:30. We then begin to get fully prepped for the show. Once its almost showtime, we have our traditional come-a-la where we come together, put our hands in and together we yell Hello Dolly! I feel that opening night is the most exciting night of the three. After so many months of hard work, it leads to these three performances. After the performance we go take pictures and meet with our families, we then as a cast, go to Applebees.
School Performance: The morning after opening night we wake up bright and early, get ready at home and get to the school for 7. We get prepped in the choir room, then we go on stage to do the first act for the jr. and sr. High. Once we are done with the performance we head home and rest until we have to go back to the school for night two of the musical.
Night Two: We get to the high school around 4:30 and get prepared for our second show. Once we are ready to go, about 15 minutes before the show starts we have our com-a-la and get super excited to go give it our all for the second night in a row! Once the show is done we go visit our families in the Commons, take pictures and get ready to go to a cast party at somebody's house!
Closing Night: Our closing show is a roller coaster of emotions! I believe, that it is the best show that we perform. By night three everybody is comfortable on the stage and is ready to give our final performance our all! We began in the late afternoon getting to the school and getting ready, once we are ready we go in the choir room for our talk before the show. We all try to hold back the tears as we prepare for our final performance. We then do our come-a-la and prepare to go onto the stage. Once the curtain drops on that final performance there are tons of tears, cheers, and laughs, mostly tears though. We then go out to see our family's and prepare for our main cast party.
Cast Party: Once we are finished with our final performance, we head to the cafeteria for our big cast party. All of the parents and adults of the musical come together to give food and drinks to all of the cast and crew. After we eat, the saddest part comes as the whole cast gathers in a big circle and the seniors give their speeches about how much they love and will miss musical. We finish the night by getting our cast posters and leaving school.
Our original dates for Hello Dolly! was April 2, 3, and 4th but due to COVID-19, The future dates will be scheduled at a different time.