Isaiah "The Truth" Jones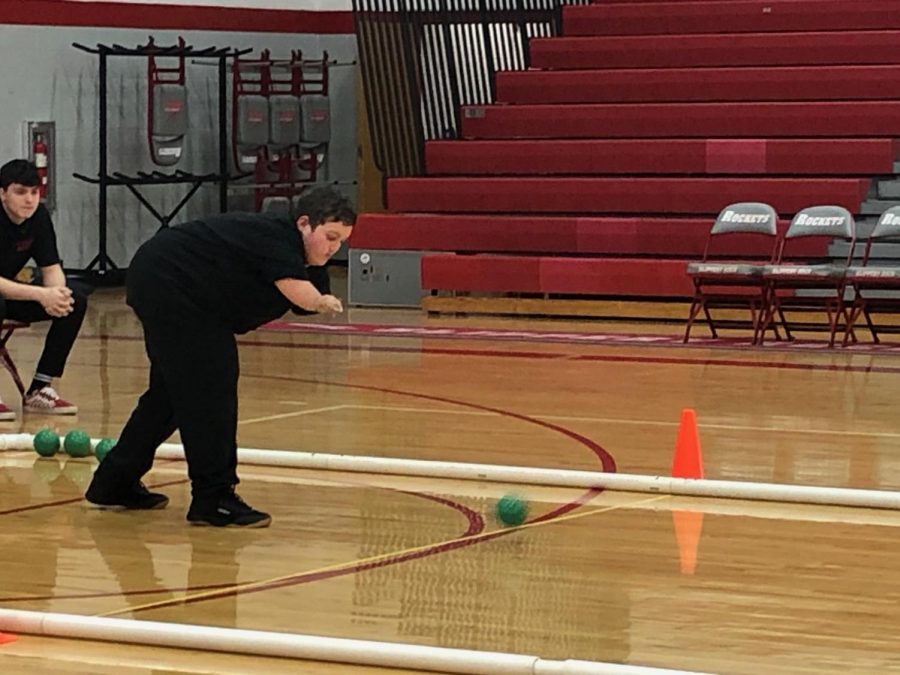 Isaiah "The Truth" Jones is a 17-year-old Sophomore that plays for the New Castle High School Bocce team. He has mastered the sport over a span of two years. He decided to play bocce because he likes bocce, and it is his favorite sport. When I asked him who the best player on the team is, he exclaimed "Me! I'm the best!" and his stories prove this to be true!
Throwing the ball and anticipating its movements are his favorite things about the sport. Isaiah really loves getting to know his fellow teammates. His favorite teammate is Rocco Bernadina, who he claims is his idol and inspiration. When questioned about his best qualities, his favorite teacher and mentor, Mrs. Hites, said, "He is very determined. He works hard in school and playing bocce. Practicing is his favorite thing! He is also very warm-hearted, sweet, and is always smiling".
In the near future, Isaiah is thrilled about receiving his New Castle Letter. He plans on doing bocce when he gets older and possibly be a pro player, as well as exploring vehicle design. Furthermore, Isaiah was ecstatic about his first win. The second game was not in their favor, but he is optimistic about the rest of the season.