Lil Creap Brings "Luv Sick" Tour to New Castle This Summer!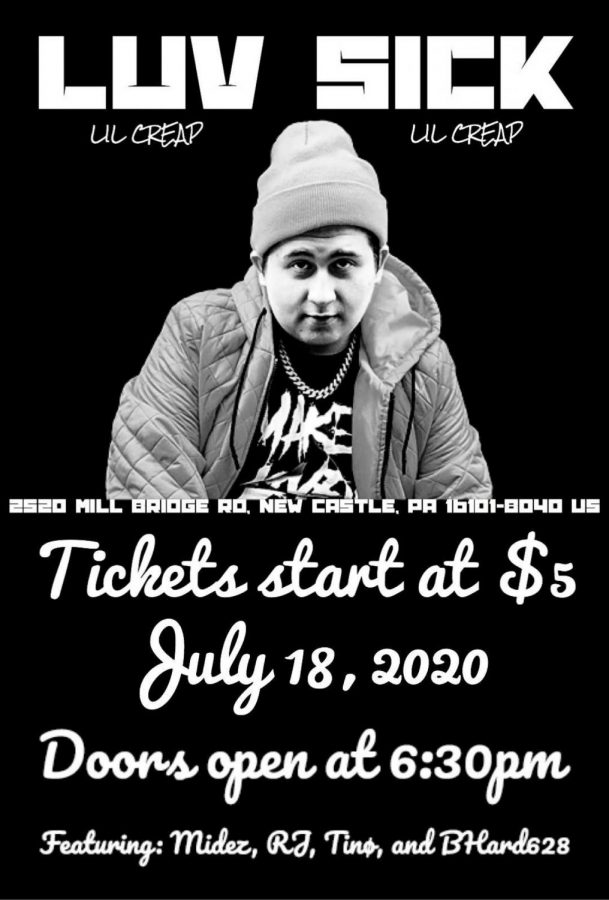 On Sunday, March 1st 2020, local New Castle artist, Lil Creap announced his first tour, The "Luv Sick" Tour. The tour will be coming to New Castle, Pa on Saturday, July 18, 2020. The tour will be headlined by Lil Creap himself. He is also is bringing Midez, Tinø, RJ, and BHard628 to open the show.  Lil Creap "aka" Brady Cwynar is Sophmore Editor for the Eye of the Hurricane.
Please Note:  The concert will be held at Old Princeton School located just outside New Castle. Doors will be open to the public ninety minutes before concert time.