Geno Stone Makes Ravens 53 Man Roster Fall Edition Peview!!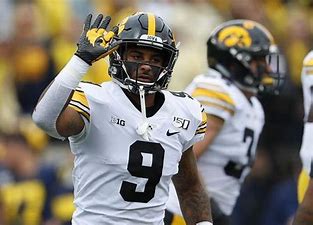 Joshua Hoerner, Sports Editor
September 9, 2020
New Castle's own Geno Stone has made the Ravens full 53 man roster to start the 2020-2021 NFL season.  Stone is projected to start third on the depth chart at strong safety this season.  Stone, a 7th round pick from the University of Iowa, looks to stay on the roster as the season moves on.  He got a big boost when the Ravens cut starting Free Safety Earl Thomas because of a violation of team rules.  Stone becomes the second player from New Castle to be on an NFL roster, joining Indianapolis Colts free safety Malik Hooker.  We wish him the best of luck as the season moves on.