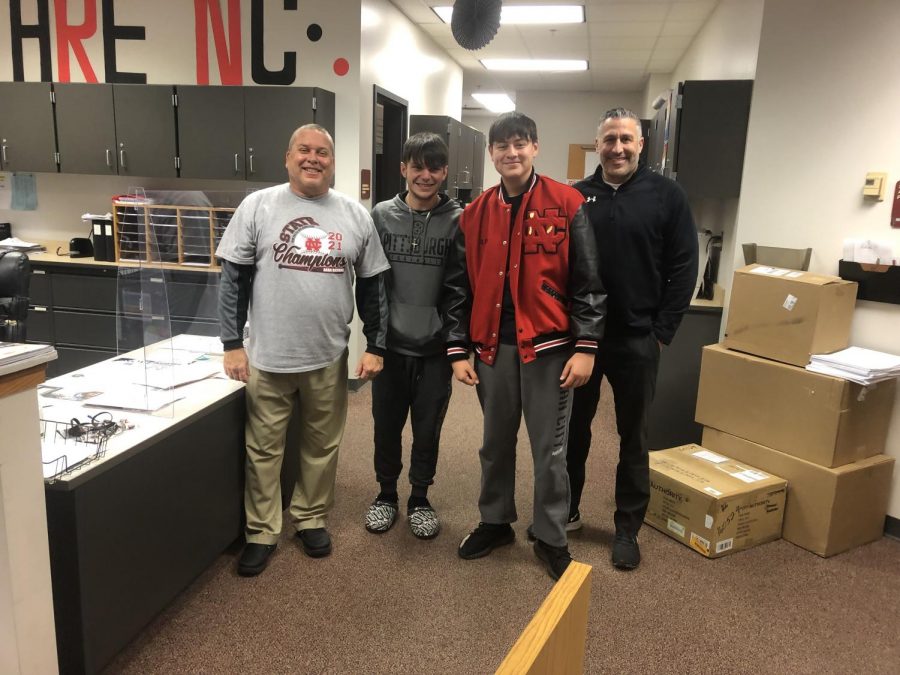 The Eye of the Hurricane had the pleasure of interviewing NCHS principals on their perspectives on the new school year. The principals featured in this article include Senior High Head-Principal Litrenta, Assistant Principal- Ralph Blundo, and Junior High Head Principal- Carrol Morell. Students want to know how the new year will play out following the rather discombobulated previous year, which was greatly affected by the Covid 19 Pandemic. To begin the interview process, staff writers sat down with Principal Litrenta.  
"After last school year, students clearly lost a step in the classroom. What steps is the school taking to find out some ways our students can rebound from that loss, and bring their learning back to normalcy?" asked Joshua Hoerner.
 While interviewing all three principals it was clear that their goal for this school year is for students to take advantage of all the new opportunities the school is providing.  "This year we are implementing something new called 'Success and Recovering Tutoring.'  This is basically homework help and students can get assistance with projects, presentations, and other assignments," stated Mr. Litrenta. Our principals understand that students are not where they should be academically due to the pandemic. However, faculty are creating various outlets that will help students to reach their academic goals. "Loss of learning is a genuine concern, the big thing with coming back is we need good communication among all of our stakeholders, meaning students, parents, and teachers," said Mr. Blundo
 The COVID 19 crisis has not only affected how schools functions,  but also student and faculties' everyday lives. "For me, uncertainty is stressful, which is the same for kids. You are not sure what somebody is going to bring from the outside not related to education, and how many kids we have to send home due to contact tracing." We, as a whole,  at the Eye of the Hurricane all wish for everything to go back to normal, but in the meantime, there are regulations that need to be followed. In Mr. Blundo's response:  "I think the difference is that there are so many more kids and adults that are vaccinated which differs from last year.  This particular variant affects young kids, differs from last year when we were afraid that the youth would bring the virus to the elder."  Mrs. Morell wants everyone to know that if there is a scenario where a student was to get sick or be contact traced, there are ways to not fall behind. "Teachers have incorporated Google Classroom into their daily lessons, in the event that someone needs access to assignments from home." 
We also asked the principals a question in regards to the challenges they are faced with due to the pandemic.  "What is the biggest challenge you as a principal are faced with as the school year continues?"  "Getting students acclimated to being back at school with a lot of people. Getting back into the groove with classes, homework, and following rules," said Mr. Litrenta. Mr. Blundo responded with, "Keeping our kids safe, making good decisions based off of the information that we have and working with our school nurses and the department of health and making the right decision based off the information we have."  Mrs. Morell added, "Anyone who works in a school has faced added challenges this school year, including staffing issues and quarantined students. COVID-19 has changed the way we do school in some sense, but our teachers are very resilient and adjust to the daily changes." Although wearing a mask isn't our favorite thing to do as students, our safety should be our number one priority, and the principals can agree.      
We would like to thank the principals for their time and answers. We wish everyone at New Castle a great rest of the school year!