Staff's New Year's Resolutions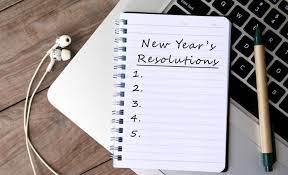 We asked our staff here at New Castle High School:
Question: "What is your New Year's Resolution for 2022?" Check out the responses below! 
Ms. Bauder: To work out consistently, at least 3 times a week
Mrs. Harlan: Not to snack so much on unhealthy foods at night
Mr. Austin: To be more patient.
Ms. Wisemen: My New Year's Resolution for 2022 is to see each day as the blessing that it is and live life to the fullest. I'm hoping to continue focusing on spending more time with my family and friends, and not worry about material things. The gift of time with those you love is a better gift than anything money could buy.
Officer Eagle: To better appreciate my support team who helped me with my cancer treatments. I plan to pay forward their love for caregiving I received
Mr. Pastore: I don't think that I've ever made one. I usually just start something ASAP when I decided I need to diet, change a routine, etc.
Mrs. Neff: To be healthy
Mr. Beshero: To be a better human.
We would like to thank all of the teachers that contributed to the article.  From all of us at The Eye of the Hurricane, we wish you a happy and healthy New Year!