2022 Prom Information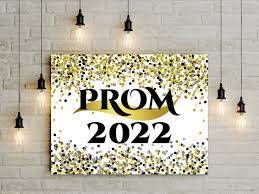 SENIOR PROM IS ALMOST HERE CANES!! Prom is about a week away and here is all the information you need to know. 
EVENT DETAILS:
Date: May 20th, 2022
Location: Stambaugh Auditorium (1000 5th Ave, in Youngstown, Ohio)
Time: 6:30 PM- 10:30 PM
The Promenade will be held in the New Castle Sr. High field house at 5:00 PM, where the seniors and their dates will walk the floor to show off their suits and dresses!
Forms are needed for the seniors and their dates to attend the event, and a separate form is needed if a date is coming from another school district.
To all the seniors, enjoy the night!! Be safe!