How to Have the Most Perfect Fall!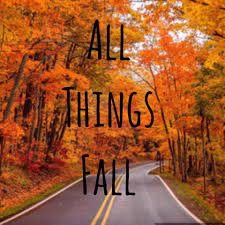 As you may have noticed by now, Fall is right around the corner! All the grocery stores are setting up their Halloween displays, everyone's decorating their homes, and football season is kicking into high gear. In my opinion, Fall is the best time of year. The weather is fantastic, the corny Fall decorations make you crack a smile, the beautiful scenery, and the super fun activities. Many of us have exciting Fall traditions we follow every season. For example, families go to one of their local high school football games. This is a good way to have a fun night and show support for your community. Some of my favorite things to do include baking Fall-themed treats, carving pumpkins with friends, and going on a stroll through a park. These activities really put me in a good mood and get me in the Fall spirit. Here are some other activities you can do to make sure you have one of the best seasons ever!
Do a corn maze
Farmers Market
Trick or Treating
Mini Golf
Play Football
Take a Hayride
Take Family Pictures
Bowling
Do a Puzzle 
Make a care box for our troops
Go to the Movies
Bake apple pie
Painting
Make a Fall wreath
Visit a haunted house
Go on a nature walk 
Decorate your home
Attend a Fall festival
These are only just a few out of the many fun activities you can do this fall! Let us know if there were any we should add. Happy Fall Canes!