MTV Video Music Awards 2018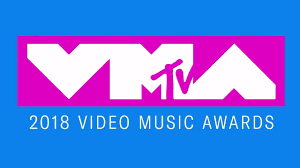 Hang on for a minute...we're trying to find some more stories you might like.
           The 2018 MTV Video Music Awards premiered on August 20th, 2018 at Radio City Music Hall. Cardi B opens the show, welcoming the audience by making everyone laugh, Cardi was nominated for the most awards this year with twelve nominations and three wins which include Best New Artist, Best Collaboration, and Song of the Summer. This was Cardi's first performance since giving birth to her daughter, Kulture. Jenifer Lopez was the first latin artist to win the Video Vanguard Award. Previous recipient's for the Video Vanguard Award include Justin Timberlake, Bon Jovi, Beyonce, and many more.
         Camilia Cabello took home the two most prestigious Awards including Artist of the Year and Video of the Year, with her song "Havana". The Carters were nominated for the second most awards ranking in at eight, with two wins being Best Cinematography and Best Art Direction. Post Malone took the Song of the Year award home with his hit "Rockstar". That night Post Malone, Areosmith and 21 Savage come together to perform a iconic  mash-up of  "Rockstar", "Dream On" and "Toys in the Attic". Childish Gambino and Drake were both nominated for seven awards including Best Direction and Video of the Year. Ariana Grande performed with her hit song "God is a Woman", Grande surprised the audience by bringing out her Mother and Grandmother.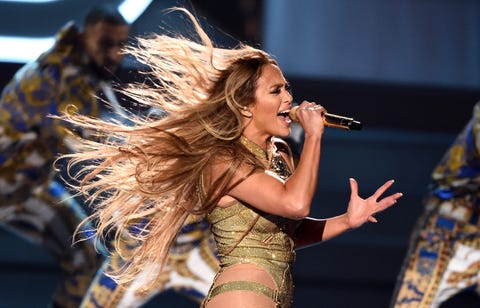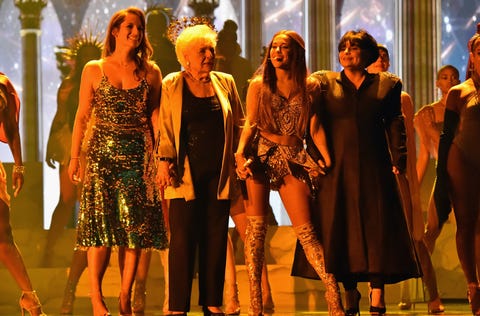 Video of the Year:
Ariana Grande – "No Tears Left to Cry"
Bruno Mars ft. Cardi B – "Finesse (Remix)"
Camila Cabello ft.Young Thug – "Havana"
The Carters – "APES—T"
Childish Gambino – "This Is America"
Drake – "God's Plan"
Artist of the Year:
Ariana Grande
Bruno Mars
Camila Cabello
Cardi B
Drake
Post Malone
Song of the Year:
Bruno Mars ft. Cardi B – "Finesse (Remix)"
Camila Cabello ft. Young Thug – "Havana"
Drake – "God's Plan"
Dua Lipa – "New Rules"
Ed Sheeran – "Perfect"
Post Malone ft.21 savage -Rockstar"
Best New Artist:
Bazzi
Cardi B
Chloe x Halle
Hayley Kiyoko
Lil Pump
Lil Uzi Vert
Best Collaboration:
Bebe Rexha ft. Florida Georgia Line – "Meant to Be"
Bruno Mars ft. Cardi B – "Finesse (Remix)"
The Carters – "APES—T"
Jenifer Lopez, ft. Dj Khalid & Cardi B- "Dinero"
Logic ft. Alessia Cara & Khalid – "1-800-273-8255"
N.E.R.D & Rihanna – "Lemon"
Best Pop Video:
Ariana Grande- "no tears left to cry"
Camila Cabello ft. Young Thug — "Havana"
Demi Lovato – "Sorry Not Sorry"
Ed Sheeran – "Perfect"
P!nk – "What About Us"
Shawn Mendes – "In My Blood"
Best Hip-Hop Video:
Cardi B ft. 21 Savage – "Bartier Cardi"
The Carters – "APES—T"
Drake – "God's Plan"
J. Cole – "ATM"
Migos ft. Drake – "Walk It Talk It"
Nicki Manaj- "Chun-li"
Best Dance Video:
Avicii & Rita Ora – "Lonely Together"
Calvin Harris & Dua Lipa – "One Kiss"
The Chainsmokers – "Everybody Hates Me"
David Guetta & Sia – "Flames"
Marshmello ft. Khalid – "Silence"
Zedd & Liam Payne – "Get Low (Street Video)"
Best Latin Video:
Daddy Yankee – "Dura"
Jbalvin ft. Willy William – "Mi Gente"
Jennifer Lopez ft. DJ Khaled & Cardi – "Dinero"
Luis Fonsi ft. Demi Lovato – "Échame La Culpa"
Maluma – "Felices los 4"
Shakira ft. Maluma – "Chantaje"
Best Rock Video:
Fall Out Boy – "Champion"
Foo Fighters – "The Sky Is a Neighborhood"
Imagine Dragon- "Whatever it takes"
Linkin Park – "One More Light"
Panic! at the Disco – "Say Amen (Saturday Night)"
Thirty Seconds to Mars – "Walk On Water"
Video With a Message:
Childish Gambino- "This is America"
Dej Loaf and Leon Bridges – "Liberated"
Drake – "God's Plan"
Janelle Monáe – "PYNK"
Jessie Reyez – "Gatekeeper"
Logic ft. Alessia Cara & Khalid – "1-800-273-8255"
Best Cinematography:
Alessia Cara – "Growing Pains"
Ariana Grande – "No Tears Left to Cry"
The Carters- "APES–T"
Childish Gambino – "This Is America"
Eminem ft. Ed Sheeran – "River"
Shawn Mendes – "In My Blood"
Best Direction:
The Carters – "APES—T"
Childish Gambino- "This is America"
Drake – "God's Plan"
Ed Sheeran – "Perfect"
Justin Timberlake ft. Chris Stapleton – "Say Something"
Shawn Mendes – "In My Blood"
Best Art Direction:
The Carters- "APES–T"
Childish Gambino – "This Is America"
J. Cole – "ATM"
Janelle Monáe – "Make Me Feel"
SZA – "The Weekend"
Taylor Swift – "Look What You Made Me Do"
Best Visual Effects:
Ariana Grande – "No Tears Left to Cry"
Avicii ft. Rita Ora – "Lonely Together"
Eminem ft. Beyoncé – "Walk On Water"
Kendrik Lamar & SZA- "All the Stars"
Maroon 5 – "Wait"
Taylor Swift – "Look What You Made Me Do"
Best Choreography:
Bruno Mars ft. Cardi B – "Finesse (Remix)"
Camila Cabello ft. Young Thug – "Havana"
The Carters – "APES—T"
Childish Gambino- "This is America"
Dua Lipa – "IDGAF"
Justin Timberlake – "Filthy"
Best Editing:
Bruno Mars ft. Cardi B – "Finesse (Remix)"The Carters– "APES—T"
Childish Gambino – "This Is America"
Janelle Monáe – "Make Me Feel"
N.E.R.D ft. Rianna- "Lemon"
Taylor Swift – "Look What You Made Me Do"
Push Artist of the Year:
July 2018 – Chloe x Halle
June 2018 – Sigrid
May 2018 – Lil Xan
April 2018- Hayley Kiyoko
March 2018 – Jessie Reyez
February 2018 – Tee Grizzley
January 2018 – Bishop Briggs
December 2017 – Grace VanderWaal
November 2017 – Why Don't We
October 2017 – PRETTYMUCH
September 2017 – SZA
August 2017 – Kacy Hill
July 2017 – Khalid
June 2017 – Kyle
May 2017 – Noah Cyrus
Here are the Celebrities voted Best and Worst Dressed:
Best: Jenifer Lopez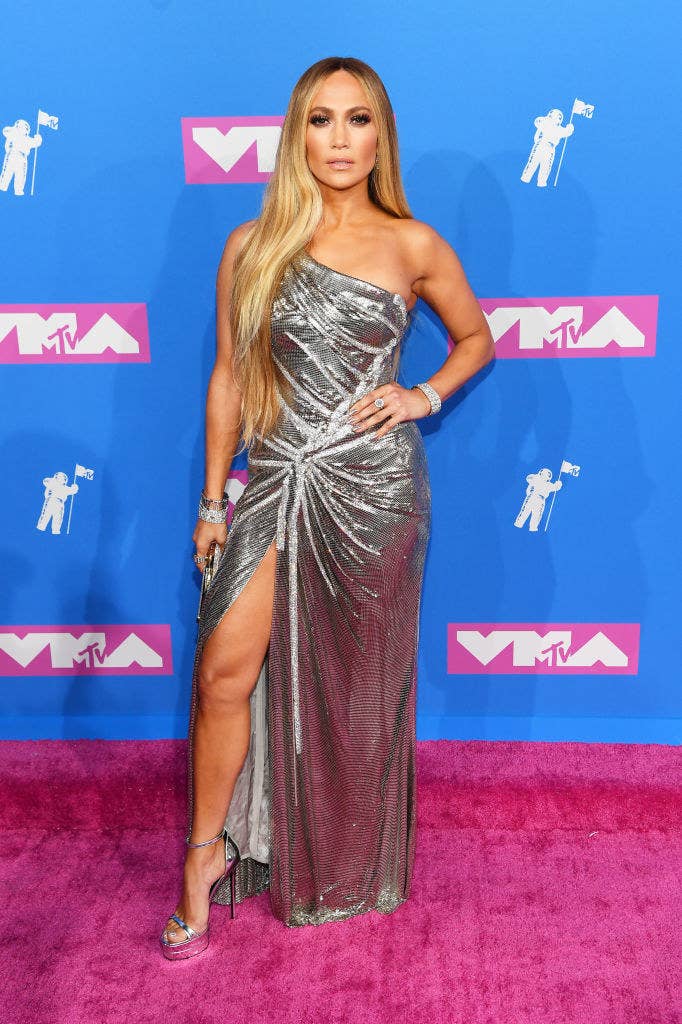 Worst: Blake Lively