CANES CLUB 21st Century Learning Center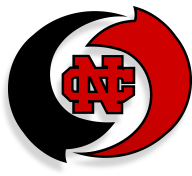 Hang on for a minute...we're trying to find some more stories you might like.
Canes Club will be offered Monday through Thursday after school except on Hurricane Tuesdays during the school year and six week camp program. The Canes program is a 21st Century Community Learning Center program where students get additional learning time including  Homework Help in Reading/Math as well as social and recreational activities. Parents will also have onsite opportunities for education and parent-child activities. The entire program is FREE including snack,dinner,and free bus transportation. The program is funded in part by the Pennsylvania Department of Education and is also supported by community partner
Junior/Senior High School
2:30-5:30 pm-Hours
2:30-3:00 pm Dinner
3:00-3:45 pm Academics
3:45-5:15 pm Enrichment/Fitness Time(Various Fun & Creative Activities -Steam,Stem,Technology,iPads,Arts,Crafts,Interactive Fitness,Gym Activities etc.)
5:15-5:30 pm Snack
5:30 pm Bus Dismissal
Building Phone #: (724)-656-4700
Program Director : Janeen Mancino (724)-656-4808
If you have any questions contact Janeen Mancino  (724)-656-4808.