Josh Bartley Senior Interview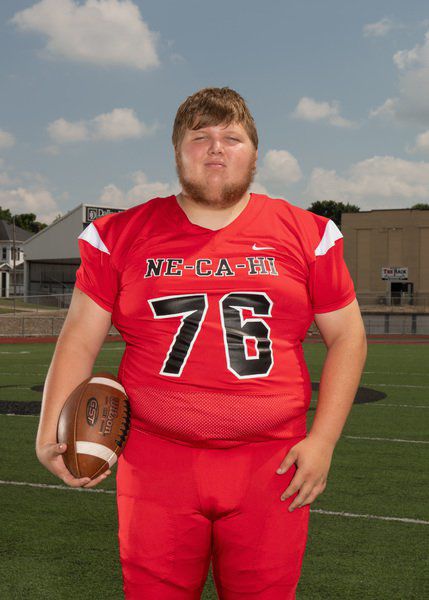 Donnie Cade, Sports Writer
May 25, 2019
I have had this great opportunity to interview Josh Bartley. He is a senior at New Castle High school. He has recently played on the football team as starting center,  Defensive tackle and also a first team all-conference. Right now he is on the baseball team. He is a pitcher and a third baseman for the team. He has recently committed to Seton Hill University to continue his academic and also athletic career, he is going on a football scholarship. Let's get into it! 
What is your favorite subject at New Castle?
"I like History class because no matter how hard the class is, It never changes to me."
What are your intentions on after high school?
" I am attending Seton Hill for  a degree exercise science, and hopefully I can finish my degree in 4 years."
How was your senior career on the football team?
" I enjoyed all 4 years and I really enjoyed this year the most because This is the last time I was able to play with some of my closest friends and to play with some people who I've played with since third grade."
Do you feel you had the High school career you always wanted to have?
" Yes, I feel I hit most of my goals I set as a freshman. The only thing I wanted to do the most was won a W.P.I.A.L. Championship with the team. "
What do you do in your spare time, when not in school?
" I love to prepare for the upcoming season by lifting and having hard workouts to increase my skill or go out with all my friends and play basketball in my basketball league " The WBL". "
How do you maintain a good GPA and grades in school?
" I prepare for my test by studying every night so my grades do not drop. I am always prepared for my tests."
What are some of your favorite moments from High School?
" I loved the Friday Night Football games at our home stadium. The games always brought joy and enthusiasm to my heart. "
How do you feel the baseball season will end out?
" I feel that we have a really good team and we are W.P.I.A.L. contenders. "
Thank you, Josh, for your time. I can't wait to see what you will do at Seton Hill University!