Candy Canes 2018-2019
December 20, 2018
The New Castle High School Candy Canes shined on the field during halftime throughout the season. Under the direction of Danielle Bruno and Geena Haybarger, the team endured countless hours of practicing all summer long and after school to put on the best performance possible at each and every football game. Although there were some rough times throughout the season, the team's captains and co-captains, Angelina Domenick and Sophia Reider (captains), Gabi Bartle and Dejanae Lyles (co-captains), kept the team together to put out the upmost, outstanding halftime show. The bond that has grown within the group of girls on the team is one that will be remembered forever.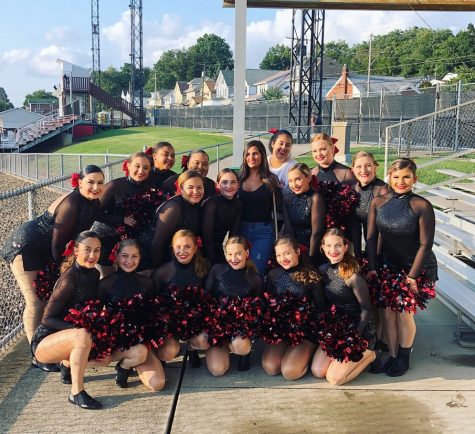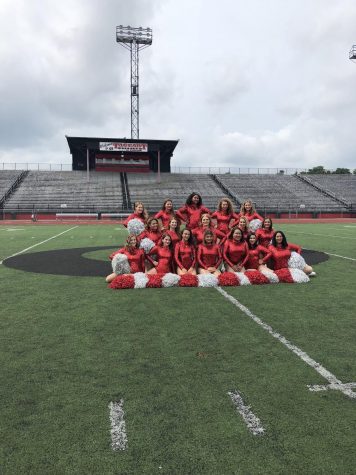 The Candy Canes had an outstanding season this year performing dances to Call Me by Blondie and I Don't Care by Fall Out Boy and were featured dancing to Shout It Out Loud by  Kiss and Anyway You Want It by Journey. The team was also a part of the Veteran's Day parade and New Castle's very own Light Up Night.
New to the high school this year, the Candy Canes will be performing a hip hop dance by the electrifying, Cardi B, at a select handful of basketball games during halftime. Be sure to be on the look out for the Candy Canes next basketball performance, you won't want to miss it!
 REMINDER: The Candy Canes will be hosting a pancake breakfast on Saturday, January 12th from 7 am to 12 pm in the high school cafeteria. You can purchase tickets from any Candy Cane member or at the door. Ages 12 and under are $4 and ages 13 and up are $6. We hope to see you there!