Interview with Aaaron Adamo "Team One Dream"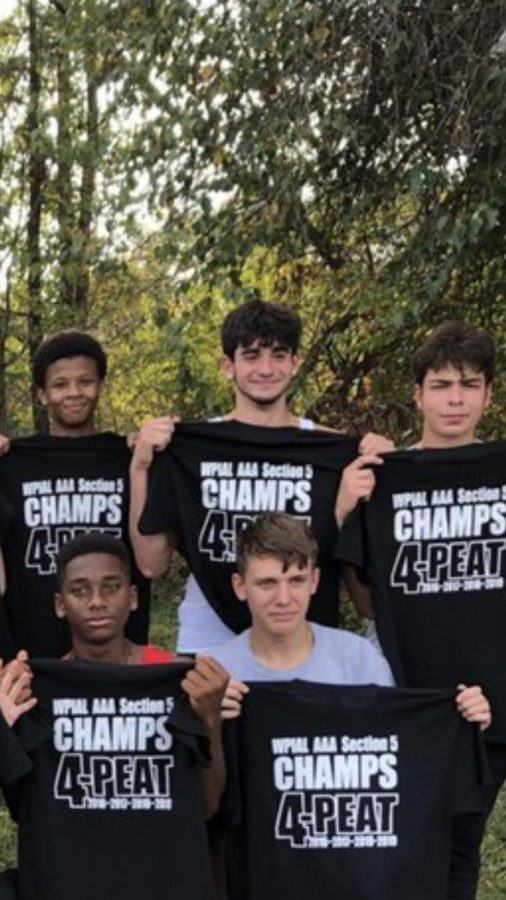 Collin Shropshire, Sports Writer
October 10, 2019
I was recently given the opportunity to interview four year Senior Cross Country runner Aaron Adamo. I hope you enjoy this interview-Colin
Question: What are your expectations from this years team?
Arron: Anything can happen with a team this good but the goal is a wpial championship and a far run in the state playoffs.
Question: What does it take to be top 7 on such a talented team.
Aaron: Dedication, hard work, and a commitment to your team.
Question: How do you prepare before a race.
Aaron: I make sure I'm hydrated, I stretched well, and warmed up before the race.
Question: What is your favorite pre race and post race meal.
Aaron: My favorite meal pre race is sauce and post race Chipoltle.
Question: Do you think the amount you sleep the night before a race effects your running.
Aaron: Yes with out sleep I would not be able to meet my personal standards.
Question: How important is it to keep your head up after tough loss in the state playoffs last year.
Aaron:Its very important if we kept reminiscing about last year we would not be able to accomplish anything this year.
Question: Do you believe New Castle is the best 2a team in the wpial.
Aaron: Yes we our projected third in the states, first in the wpial, and work way harder than everyone.
Question: How do you celebrate after a big win.
Aaron: We usually have a small party so the team can bond.