Ten Questions with Senior Cross Country Runner Anthony Litrenta
After Cross Country runner Anthony Litrenta's outstanding 5th place finish in Erie, Pennsylvania, we had the opportunity to interview him on his thoughts of the upcoming senior season.
Q1: What are your thoughts on the upcoming season both as a team and individually?
A1: I have very high expectations. I want to win WPIALs and states as a team and qualify for Footlocker National Championship.
Q2: How do you mentally prepare for each race?
A2: I like to listen to music to put me in the right mindset.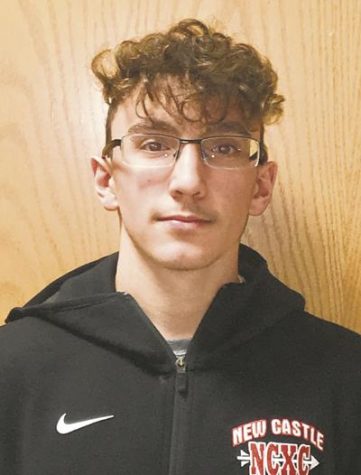 Q3: How long have you been running for?
A3: 7 Years.
Q4: Who do you look up to the most?
A4: Steve Prefontaine
Q5: What inspired you to run?
A5: Self-satisfaction.
Q6: Who's your biggest supporter?
A6: Family and coaches.
Q7: What's your Personal Best?
A7: 16:20
Q8: How often do you run?
A8: 6-7 days a week.
Q9: What does your training look like?
A9: 35-45 miles per week.
Q10: While running, what's your favorite type of shoes to run in?
A10: I typically wear Brooks while running.
We wish Anthony the best of luck this year in sports, and in the classroom.