Patrick Mahomes Success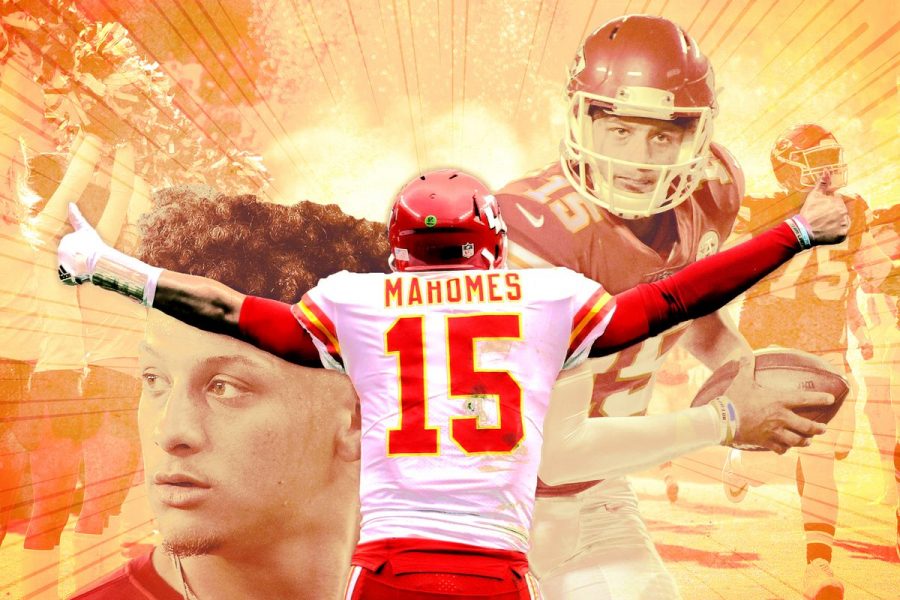 The Kansas City Chiefs football organization has been around the NFL for a very long time. They were established in 1960. The Chiefs were originally based  in Dallas Texas. In 1963 they relocated to Kansas City . It is hard to believe, that this organization has been around for over sixty years. Since their inception, the Kansas City chiefs  have won one Super Bowls and have lost another. A new beginning for the Chiefs  commended with the addition of Patrick Mahomes.  Mahomes was drafted by the Chiefs in the 2017 draft. He was the 10th overall pick in the  NFL draft. Mahomes was the previous quarterback for Texas Tech, and also played college baseball. Pat's father was a pitcher in the MLB-playing for the Cubs, Twins, Red Soxs, Mets, Rangers and the Pirates.
In Patrick's first NFL season, Mahomes did not  get a lot of playing time. He had only had 284  passing yards and no touchdowns. At the time,  Alex Smith was the starter ahead of Pat for the entire  year. Alex Smith was traded to the Washington Redskins which bumped Pat right up into the starting position for the 2018 season.
During the 2018 season, Mahomes has made a lot of  improvement and accomplishments.  Mahomes has thrown for 5,097 yards along with 50 touchdowns   He is the only quarterback to have thrown  more than 5,000 yards in  both college and the NFL. Pat had joined Tom Brady and Peyton Manning to have thrown for 50 touchdowns in a season. Mahomes had shocked the NFL when he had completed a no-look pass as a first year starter. As a first year player, Pat was selected the  first team as a Pro Bowl starter.  Pat had also won NFL player of the year and MVP.
Standing at 6'2, Mahomes is the greatest thing to happen to Kansas City since the Joe Montana era at  San Francisco. Mahomes e is the only NFL player to have a contract deal with Oakley sun glasses company. Coming into the 2019 season, Mahomes is looking for a long season for the Kansas City Chiefs, and hopefully he gets his first  Super Bowl ring.