A Conversation with Senior Manager Tyler Francis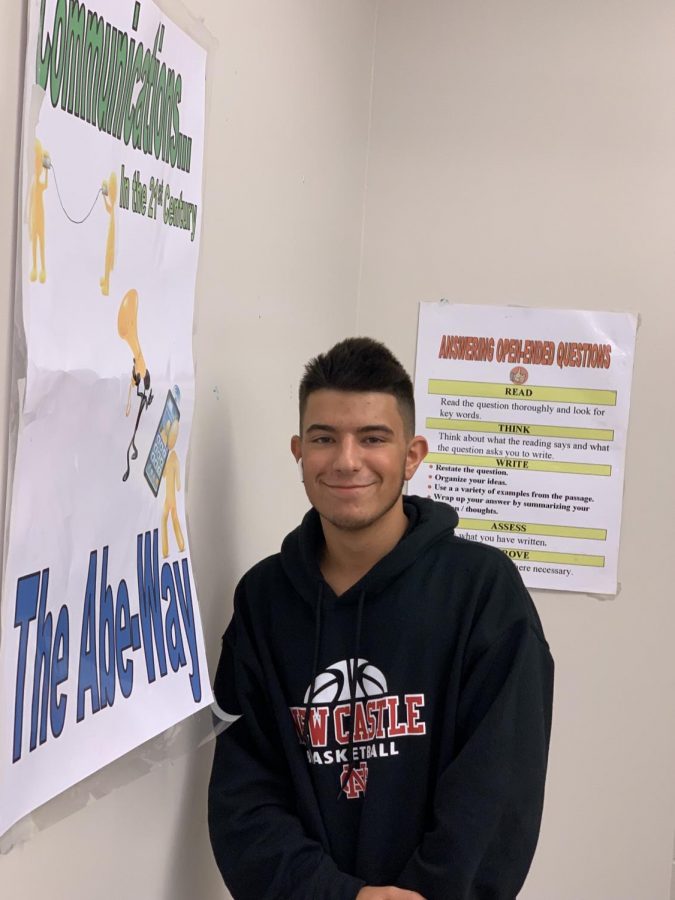 I had the opportunity to interview New Castle basketball manager and Senior Editor for the Eye of the Hurricane, Tyler Francis. Tyler is a senior at New Castle High school and not only is he with the basketball team, but he is involved in Student Council, Peerleaders, National Honor Society, and  a server at Avalon Country Club.  In addition, Tyler is the former manager for football, and much more.  Tyler has been the manager of the basketball team for the past five years and has enjoyed some historic memories of being with the team.
Q-"How did you get interested in digital- journalism?"
A- "I always liked writing and expressing myself while I write an article. I got to enjoy it with the best teacher (Mr. Abe) who taught me how to become a better writer."
Q-"What made you want to become the manager of the football team?"
A- "This all started when I moved up to New Castle, my father asked me if I wanted to be part of the New Castle football team, and of course, I said yes. A month before school started, my father and I went to Sam Flora's house and asked him if I could be the manager. He told me about the responsibilities and committing to the football team."
Q-"What made you want to become the manager of the basketball team?"
A-"I really enjoyed football season and since that, I wanted to do basketball season."
Q-"What are the challenges of managing both of these clubs?"
A-"Time management, responsibility, and having the role of getting all their stuff done."
Q-"How come you didn't go out for either team as a player?"
A-"I wanted to focus on my studies but still be active with the teams."
Q-"Is being a member of the student council something you are proud of?"
A-"Absolutely. We do amazing events during Christmas time like working with the younger children."
Q-"Are you going to continue managing both teams after you graduate high school?"
A-"I thought about it but if I do I'm going to stick to one sport."
Q-"Can you describe your role in Peerleaders?"
A-"Being a peerleader means to me: is someone who can be counted on by their peers, and someone who's a role model. As a peerleader, it made me a better listener and promote participations at New Castle High School."
Q-"What is your plan for after high school?"
A-"I plan to study criminology at Youngstown State University and plan to get my Master's degree somewhere on the West Coast."
Q-"What's the best part about working at a country club?"
A-"One thing about working with Avalon is that they have more than one country club. If I do go to YSU, I will still have the opportunity to work at the one in Ohio. As being a server it gave me better communication skills and multi-tasking. We have amazing members who will have a conversation with you within half of your shift."
About the Writer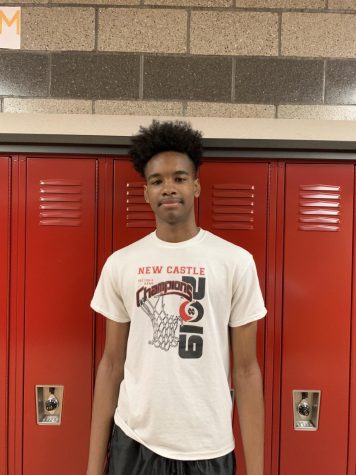 Terrell McCarter, Senior Editor
This year is his first year working with the Eye of the Hurricane. He is a current member of the basketball team and a former member of the track team....