Feel the BERN!!!!! Scores Touchdown!!! Fall Preview!!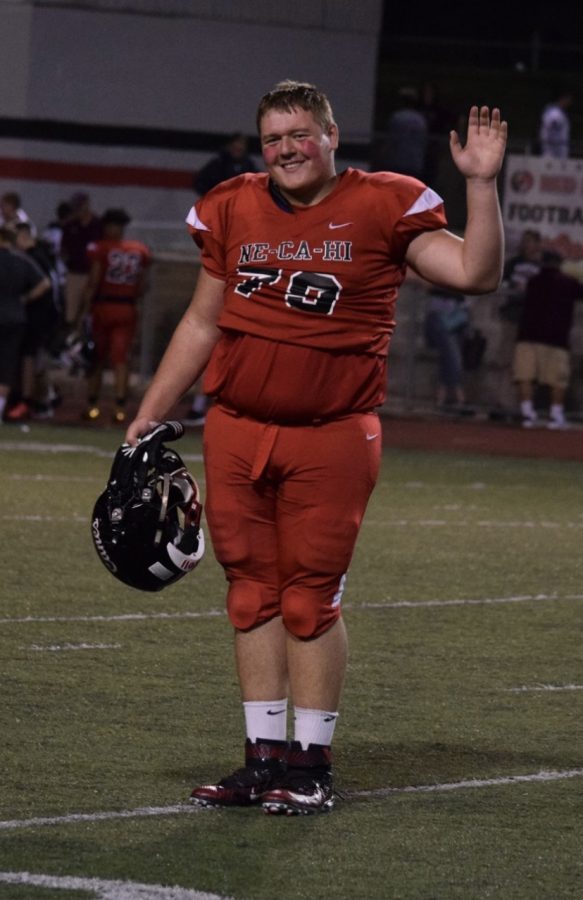 Anna Blundo, Nina Reider, Feature Editors
September 17, 2019
Left Tackle of the New Castle Red Hurricane football team, Bernie Fabian, had his first career touchdown on Friday night (September 13th) against the Beaver Bobcats at Taggart Stadium.  The team was filled with excitement after Fabian's (#79) touchdown. Fabian is a Four Year Letterman, and a senior on  this year's team.   Nobody was expecting this type of play from Fabian, however, after a fumble from running back, Demetris Mcknight, the score happened!  Fabian scooped up the loose ball in mid-air and ran twelve yards for the touchdown.
Fabian's heads up play shocked both the WPIAL  and Beaver Bobcats that night at Taggart Stadium!  We are hoping for more special plays like this one from our man Bernie Fabian!  The Canes defeated Beaver 45-0 (Friday September 13th).  The team could not have done it without you, Bernie!  Hope you all 'Felt the Bern' on Friday night!