Mr. Samples Update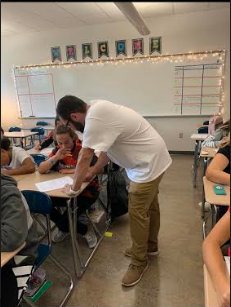 Mr. Samples was Mr. Abraham's and Mr. Kosciuszko's student teacher last spring. Currently he is teaching English on the Jr High side. Mr. Samples was very popular with all of his students and is very supportive of all our many extracurricular events.   In addition, Mr. Samples is a big baseball fan and supported the Cane's amazing baseball playoff run.  I hope you enjoy this update-Chris
Q: How do students treat you?
A: Pretty Well!  
Q: Would you rather teach junior high or senior high, and why?
A: Both, they both have their own positives.
Q: Do you plan on teaching at new castle for the rest of your teaching career?
A: I would like too if the opportunity arises.
Q: What did you do over the summer?
A: Worked at Vegan Peak.
Q: Do you miss Abe as an adviser?
A: Yes, everything is the Abe Way.
Q: What advice would you give you're students for life moving on?
A: Stay involved and make sure you do your work.
Q: Do you miss your college days, why or why not?
A: No, I like to work and be on my own.
Q: Who is your favorite student?
A: Nick Smiley!
Q: What's your favorite part about teaching here?
A: The atmosphere is great both for our students and teaching staffs.
Q: Do you think the Red Socks are going to make it to the post season?
A: Sadly, No! Looking forward to next season.
About the Contributor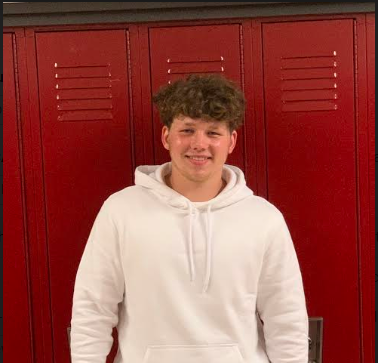 Chris Gravatt, Senior Editor
This is my first year as an editor for Eye of the Hurricane. I am looking forward conducting student and teacher interviews. Some of my interest are: weight...