Classic Rock: The Legend of Kiss
Nick Smiley, Entertainment Writer
December 8, 2019
Hang on for a minute...we're trying to find some more stories you might like.
Kiss a band that has made history and set up the building blocks for rock bands in the 21st century. The band Kiss was originally created in New York City in January of 1973. The original band members were  Gene Simmons, Paul Stanley, Peter Criss, and Ace Frehley. Before their first concert, they decided to paint their faces white with black lipstick the reason is still unknown. They started off as a small band playing at bars and parties. The band then started to wear unique clothing and makeup, this is how everyone recognized this band. The band played different genres of music such as Hard Rock, Heavy Metal, Shock Rock, and Glam Metal. The band went through an unmasked era where they stopped dressing up and wearing the famous makeup and just dressed as normal people for the concerts. the band sold one million records. This includes 25 million that was RIAA certified. They have also sold ten million shirts and clothing. Over the past fourty years, Kiss has earned thirty gold albums.  This includes the four solo albums that were released at the same time in 1978.  In addition, the bans have 14 platinum albums, with three going multi-platinum.  Kiss has album sales estimated over 100,000,000 world-wide. The band itself is worth somewhere between 1 billion and 5 billion dollars. Kiss was a band that will always be known and one of the best bands to go down in history.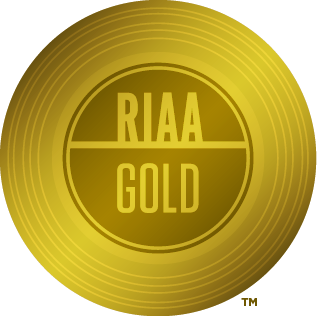 "Congratulations to KISS — the new Gold standard for albums by American bands," says RIAA Chairman and CEO Cary Sherman.