Kick Back With Ms. Filak! Holiday Edition Preview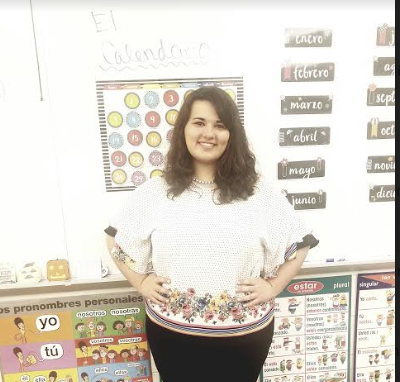 Giovanni Bove, Senior Editor
December 1, 2019
Hang on for a minute...we're trying to find some more stories you might like.
I recently had the opportunity to interview one of the most innovative and exceptional student teachers to come through New Castle School District. Miss Filak grew up two hours away from New Castle in a town called Bellevernon. Growing up Miss Filak always wanted to be a Spanish teacher and was inspired by her high school Spanish teacher Mrs. Barboco. Miss Filak is currently student teaching at New Castle this semester, while attending college at Slippery Rock University.
While student teaching at New Castle Senior High Schoool she learned how to teach students using different methods. Miss Filak tries to give each student and class the same amount of energy.  Miss Filak also rewards students to keep them motivated  for their hardwork by playing games or doing a fun activity once a week.  Miss Filak said " duiring my brief time at New Castle my class management has developed and improved". She was of course helped thourgh her student student experience by one of New Castle's very own Mrs. Vournous. Miss Filak graduates from Slippery Rock University in December. After graduation plans on going  to Spain to get pursue her education by in enrolling in a Master's Degree Program. In addition she stated that upcoming visit to Spain will be certain to enhance her passion for teaching.