The Multi-Talented Mr. Curry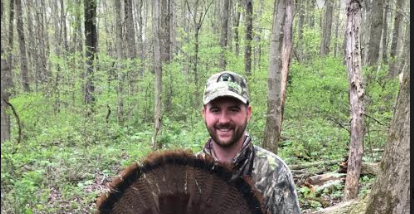 Aairyuane Samuels, Feature Writer
December 18, 2019
Mr. Curry is an 11th grade English teacher at New Castle Senior High School.  Mr. Curry is an avid hunter.  I wanted to ask him a few questions about his love of hunting.  I hope you enjoy my interview.-Aairyuane
Question: What is your hunting goal?
Mr. Curry: my goal every year is to get out as often as possible, and to have a safe hunt each time out.
Question: Who or what inspired you to start hunting?
Mr. Curry: I have been hunting with my dad since I was a kid.
Question: How old were you when you shot and ate your first deer?
Mr. Curry: I was 12 years old.
Question: On a scale of 1-10 how hard is it to hunt deer?
Mr. Curry: A strong 8
 Question:  What else do you hunt?
Mr. Curry: I enjoy rabbit hunting with my beagles. I also enjoy turkey hunting.
Question: How would you describe deer meat to someone who've never tried it before?
Mr. Curry: We mostly prepare deer meat like lamb on the rod.
Question: What are the main things you have to abide by during hunting?
Mr. Curry: All seasons have specific game laws
Question: Do you hunt alone or with another person?
Mr. Curry: I enjoy hunting with my dad, or with friends. There are times when I do hunt alone.
Question: Would you recommend deer as alternative meat?
Mr. Curry: I do feel venison makes a great alternative to beef or lamb.