2019-2020 NFC Wildcard Game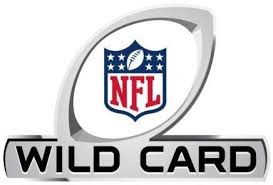 Carson Wentz vs Adversity and First Playoff Appearance
Big game for both teams, but this was a really big game for the Eagles "Franchise Quarterback" Carson Wentz. He has brought his team to the playoffs for three straight years and in the 2017-2018 season. Wentz led his team to 11-2 record and then at the end of their season a heart breaker occurred during the Rams game. It was a big drive for the Eagles as they were trailing and needed a touchdown-sealing the deal for the Eagles. The rookie quarterback Wentz had to put something together to go downfield and come up clutch when his team needed him the most. He did drive downfield and did score, but the heart breaker was how he scored. Wentz went diving headfirst into the endzone and got hit pretty bad in the knees and tore his ACL. This would end his season and Nick Foles would have to take over. Sure, Carson made a dumb decision to dive headfirst when he could have just slid, but he did it because he knew the Eagles needed him to do it. He put his heart on the line for the Eagles every game of there season. If he had not done this he may not be as "injury-prone" so-called that he is today. A lot of his injuries are very unfortunate for him because he is just playing the game and just gets really unlucky every year they make a playoff run.
Seahawks vs Eagles 2019-2020 NFC Wildcard Game
To start the game the Eagles received the ball first. Carson Wentz had a lot to prove today his first two drives weren't good, but either was the Seahawks and Russell Wilson as they were held to only 3 points in the first quarter. Then something really bad happened… it was 1st and 10 0-0, Wentz called the play and nobody was open for him and he went for a scramble that would have gained him about 2 or 3 yards. Well little did anyone know that Wentz had gotten injured on this play. Wentz would walk back to the locker room and be out for the rest of the game. His season was clearly overall because of one play and one other player. There should have been at least one of the three penalties called on the hit Jadeveon Clowney put on Carson Wentz. The three penalties should have been a defenseless quarterback, illegal helmet to helmet, and even late hit. This was the ultimate game-changer for the Eagles chance in the playoffs. After this, the Seahawks would have to stop Josh McCown to win this game which they did. They ended up winning 17-9. Carson Wentz's luck so far in the NFL is suspect.