Where Will Tom Brady Land?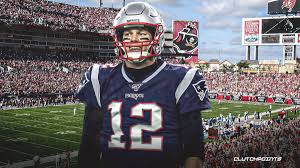 Since the end of the Patriots season, the Patriots have not decided if they want to pay Tom Brady or let him test free agency. Without a doubt, Tom is seeking a big paycheck for this upcoming football season. The Patriots did offer him a two year-sixty million contract, but Tom did not respond.  As he is getting to the end of his career and has Six Super Bowl rings the free market may be his next stop. Shortly after the end of the season, Tom and his wife chose to move two hours away from Gillette Stadium. Some people have an idea of where Tom will play, but no one is truly clear about where he is going to land to end his career.  For there is one certainty: the only one who knows where he is going to end up is Tom Brady 
Although it is looking like he will leave New England and play for another team, there has been no definitive announcement. The question at hand:  Will Tom Brady walk off and retire a Patriot or move on? The teams that are interested in Brady are the Chargers, Raiders, and the Buccaneers. All the teams are seeking a good starting quarterback. Some analysts believe that they may jump the gun on Brady given his age and susceptibility to injury. However, what do the three teams have to lose because last season Winston the Buccs QB threw 30 touchdowns and 30 interceptions. While Carr didn't have the best season either as an Oakland Raider. On the other hand, Philip Rivers had a decent season, but after 15 seasons with the Chargers, he is also going to test free agency. This will probably be one of the best offseasons for obtaining a quality quarterback. National Football League fans will have to wait to see as future developments are finalized for this upcoming football season.
Leave a Comment