Pittsburgh Pirates 2020 Season Preview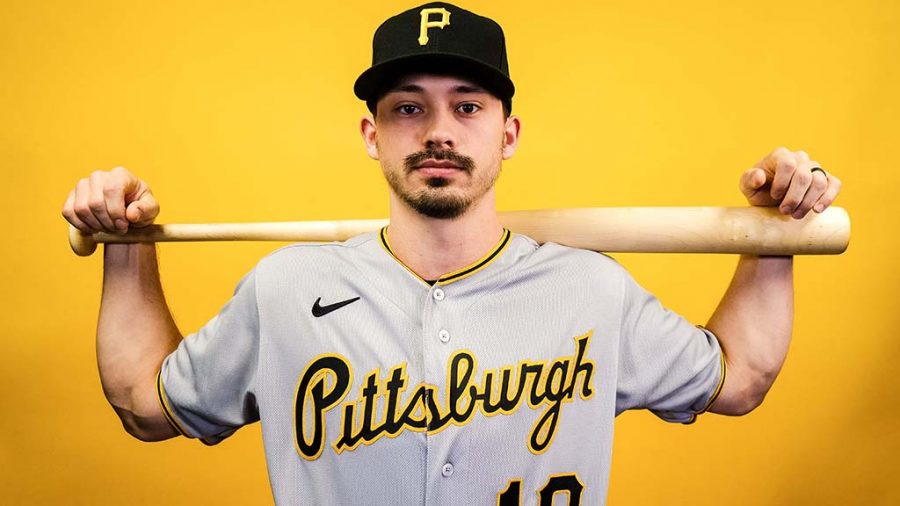 Sam Cwynar, Senior Editor of Operations
March 26, 2020
It's my most favorite time of the year, Opening Day. This day resembles many things. The unofficial start of summer, 6 months of baseball coming up, and so much for. Depending on what major league team you root for, you can be optimistic or pessimistic. Today in this article we will review the good, the bad, and the ugly of the Pittsburgh Pirates.
This offseason for the Pittsburgh Pirates was… well to put it nicely, not so stellar. I will give them credit in remodeling the front office from the ground up. They hired GM Ben Cherington as well as new head coach, Derek Shelton. With the front office problem hopefully resolved, the Pirates still have one major problem on their hands. The talent needs to be drastically improved.
Star players such as Bryan Reynolds and Josh Bell are an exception to this, but other players are not. With the subtraction of all-star Starling Marte, the Pirates will have a lot of trouble filling that role again. In fact, the Pirates did sign outfielder Jerrod Dyson, but that does not solve the problem in my eyes. Last year in Arizona Dyson played in 130 games with a whopping .230 batting average. You're telling me the Pirates couldn't find anyone better to sign? They could, but that is not the problem at all.
The real reason the Pirates are in the situation to win is caused by owner, Bob Nutting. If you have been living under a rock, Nutting does not like to spend money if his life depended on it. Instead, he insists on signing minor league talent to put on the field. He hopes by doing that fans will attend more Pirates games this summer. WRONG!
Us Pirates fans have been sick and tired of Bob's actions of the owner and as of late fans have been turning against him. Instead of trying to put a winning product on the field, he as been putting a AAA team on the field for the last couple seasons. Last year's record was the worst in recent memory with 69-93. That record lead to former manager Clint Hurdle and GM Neal Huntington both to being fired at the end of last year's season.
The starting pitching, as well as relief pitching, was by far the worst attribute the Pirates possessed last year. The pitching staff as a whole including both starters and relievers averaged out to a whopping 5.19. To put into simpler terms for the nonbaseball fan, a 5.19 era is awful. As a matter of fact, one of the worst era's in the league. It doesn't also help when your former all-star closer Felipe Vázquez gets arrested for some legal issues, I will not go into detail on his actions. Safe to say he's not getting out of jail anytime soon.
THE BRIGHT SIDE
Although the Pirates organization as a whole has a lot of downsides, there are also plenty of upsides as well. Our young talent such as Bryan Reynolds and Kevin Newman are spectacular. Both playing the majority of the season and both batting over .300 last year. Both have a really good defensive attribute as well.
Furthermore, we also have a great young 2nd baseman in Adam Frazier. Frazier played in 152 games last season batting .279 with 10 homers with 50 rbi's. Frazier was also nominated to receive a Gold Glove Award at the end of last year's season.
The biggest highlight of the 2019 season by far was all-star first baseman, Josh Bell. Josh Bell had a monstrous season hitting 37 homers with a total of 116 rbi's while hitting an average of .277. I hope to see him have another monumental year and potentially obtain a National League MVP?
Another player we have to keep our eyes on this season is Ke'Bryan Hayes. Although Hayes has yet to see playtime in the major leagues, I believe we will see him in the relatively near future. Hayes is a speedy 3rd baseman that always puts up big numbers every year. Hopefully with his bat added to the lineup this year, we will get some work done offensively and win some games.
THE REALISTIC FUTURE
In this portion of the article, I will give my honest predictions of the Pittsburgh Pirates in 2020. Sadly, I do not see them winning too many games this summer. With every NL Central team improving over the winter, it will be very hard for the Pirates to get anything productive done. With the subtraction of Starling Marte and closer Filipe Vázquez, two main pieces to the puzzle are yet to be filled with promising talent. I solely believe the Pittsburgh Pirates will finish 5th place in the NL Central division finishing with a record around 64-98. Even with the new additions to the front office, nothing changed on the field. I believe they are in a rebuilding phase, and will not play meaningful baseball games in September anytime soon.
The Pittsburgh Pirates open the 2020 regular season against the Tampa Bay Rays on Thursday March 26, 2020. First pitch is scheduled 4:05 pm EST.
About the Contributors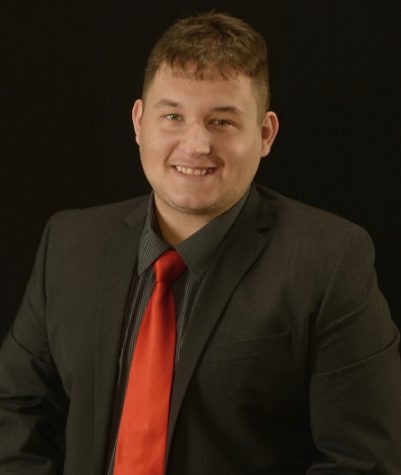 Sam Cwynar, Senior Editor of Operations

Sam Cwynar is a Senior Editor of Entertainment. Sam has been an important part of the Eye of the Hurricane over the past four years. Sam's film reviews...