Where Will Jadeveon Clowney Land?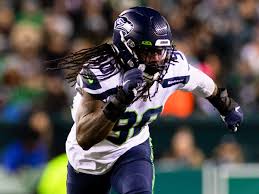 Anthony Presnar, Sports Editor
May 27, 2020
Clowney is looking to go to a team that he thinks has the potential to get in the playoffs and win some championships. So far the Seahawks have offered him twelve million which is not what he is looking for. The Dolphins have as well offered him a decent contract, but they aren't really one of the teams that Clowney is thinking of joining. He was offered 17 million and chose to decline. However, the question is where will this superstar linebacker land?  If he wants to try and win a championship there are probably certain teams he has in mind. A couple of those teams could be the Buccaneers, Eagles, and Steelers. Tampa Bay has recently picked up 6x Super Bowl Champion QB Tom Brady. As well as they already had a great group that could potentially win it all, especially with Clowney if he went to Tampa Bay. The Eagles recently won Super Bowl 52 and have good potential to repeat there Super Bowl Victory. The Steelers already have a great defense, but picking up Clowney would mean QB's and RB's won't be doing anything when it comes to offense.  Without a doubt, these three teams could be three of the teams that Clowney is interested in joining.