QUARANTINE CATCH-UP TIME WITH AN OLD FRIEND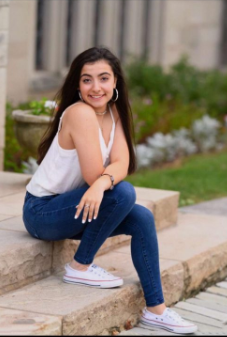 Recently, I had the opportunity to interview my best friend at North Allegheny Bianca Mazur via facetime. We have been best friends since 1st grade and had a special bond when we were little. Fun fact, I had a crush on her all through elementary school. But ever since I moved to New Castle, Bianca and I talk every day to check up on each other and we hope to see each other in the summer with this COVID 19. Bianca reflected her twelve years at North Allegheny high school and her future to become a teacher.
Q: Tell me about yourself.
"My name is Bianca Mazur, I am 17 and a senior at North Allegheny high school. In the future, I am going to the University of Kentucky with a major in elementary education. Throughout my middle school and high school career, I did competitive cheer and I enjoy hanging out with my friends and family."
Q: "What was a fun memory as a Senior?"
Cheering at the football games and experiencing senior night.
Q: How did it feel to be a Senior?
"At the beginning of the year I was really excited to be a senior as the second semester went on, I was sad to leave and eventually being in quarantine with COVID 19."
Q: What is the one thing you love about going to North Allegheny
"I love going to Tiger Thon to raise money for Pediatric Cancer. I loved how everyone was really involved for an amazing cause."
Q: What kind of goal do you have in the future?
"My goal is to be successful in life and have my dream job."
Q: Did you have any fears growing up?
"I feared that I would never get into a real relationship."
Q: Are you considered an Introvert or Extrovert?
"Extrovert because I like to get out of my comfort zone as much as I can and I am an outgoing person."
Q: Who is your biggest inspiration and why?
"My dad because even though he never had the best childhood, he may every day count and lived his life the fullest."
Q: Any Hobbies?
"Cheerleading for six years and gymnastics for seven years."
Q: Favorite place to eat?
"Chipotle."
Q: What is one thing most people don't know about you.
"I am Ambidextrous meaning I can write both rights and left-handed."
Q: If you had 3 wishes what would you wish for?
"Eating so much without gaining weight, a million-dollar shopping spree, and to have all my family and friends staying healthy."
About the Contributor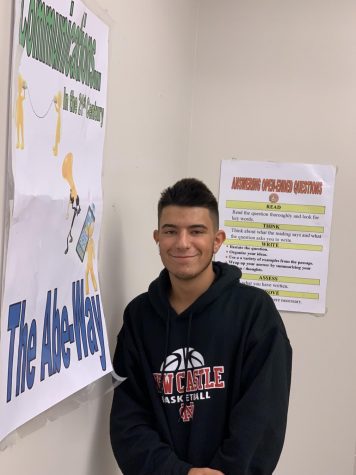 Tyler Francis, Senior Editor/Cover
Tyler is a Senior Editor for the Eye of the Hurricane.   Tyler has been a Feature Writer and has been an important part of the success of our Feature...