Autumn Has its Ups and Downs but Lets Talk About the Ups.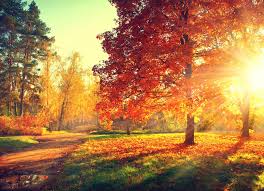 There is no debate that autumn is the best season. The leaves changing, the pumpkin smell, and the inviting cool weather. Since Coronavirus (covid-19) has shut everything down doesn't mean Autumn can not show all its wonderful weather. Autumn is full of activities and there is no limit to what can be fun. The pumpkin patch is still open, so enjoy all the fresh autumn smells and flavors you can find there. One of the main and most traditional fall activities is to carve scary or cute jack-o-lanterns. Pumpkin carving can be used for decoration or for a great snack while decorating. 
The best part of fall is the treats, mainly fresh-baked pumpkin seeds from a fresh pumpkin. My personal favorite is the pumpkin pies. There are some desserts you can do easily with a few ingredients. Going back up to pumpkin carving, you can make fresh pumpkin seeds. All you do is drizzle them with oil and salt then place them in a 350-degree oven for 40 minutes. They will make the fall season come to life.
 Decorating is a big part of any holiday but with fall the decorating can involve Halloween and scary decorations or cute scarecrows and bales of hay. If you are crafty enough then you can make wreaths to hang up. The supplies are easy to find and buy. My favorite app is Pinterest and they have unlimited ideas. Now, back onto Halloween, there are tons of items you can put up. Making decorations is even an easy thing to do; it's all up to you! The skeletons, the spider web, the pumpkins, all easy to find, and staple pieces in Halloween. Even by putting up some spider webs, it looks like the house is ready for Halloween. There is no debate, Autumn is the best. 
Leave a Comment