2020 Homecoming Royalty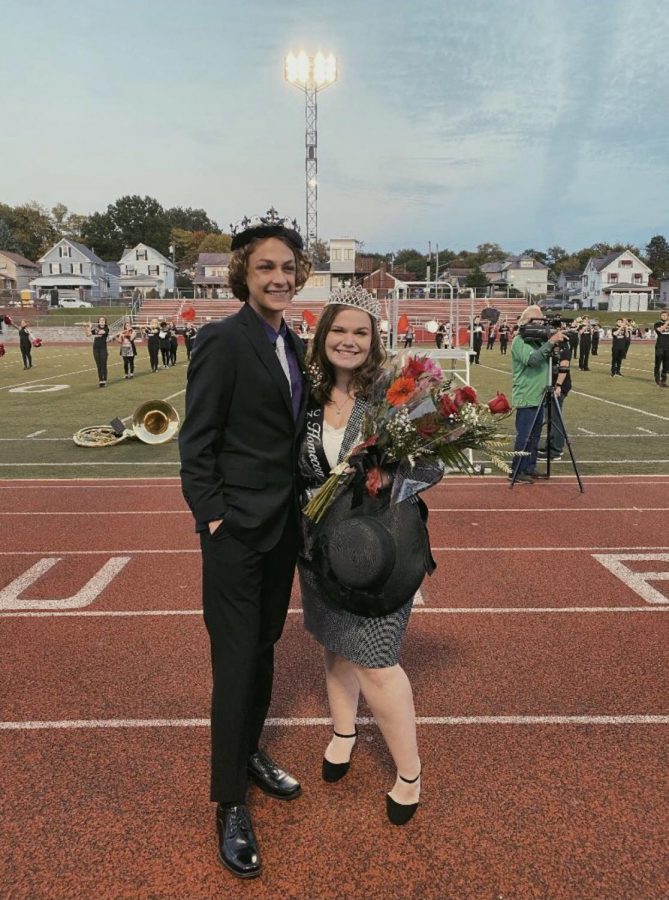 Many traditions take place every year such as the homecoming  queen being named at the football game. The only difference this year was there not being a game due to a COVID-19 scare on our football team. Luckily, the school was able to still have a ceremony that consisted of our annual homecoming parade, followed by the halftime performance, and then the announcing of our 2020 candidates. Homecoming queen was named at the ceremony this year, as well as the homecoming king. Homecoming king is usually named at our homecoming dance, but due to COVID-19, there was no dance scheduled.
This year's candidates were:
Freshman Attendant – Alyson Cioffi, escorted by Andrew Kladitis
Sophomore Attendant – Mackenzie Conley, escorted by Joshua Hoerner
Junior Attendant – Logan Holmes, escorted by Tyler Girman
Senior Attendants were:
Alexis Bethle, escorted By Domenick Bongivengo
Anna Blundo, escorted by Aiden Klik
Kyli Booker, escorted by Sheldon Cox
Alexis Hiler, escorted by Domenick Natale
Amarah Lee, escorted by Jacob Wagner
Zoey Ondako, escorted by Luke Bongivengo
Nina Reider, escorted By George Joseph
The 2020 Homecoming Queen is Alexis Bethle, who is a member of National Honor Society and has also been a member of Flag Line the past three years. She plans on attending college and pursuing a degree in the engineering field. 
The 2020 Homecoming King is Luke Bongivengo, who is an honors students, has been a member of the cross country team for the past 5 years, and is also a first-year member of the Candy Canes. Luke is also a member of both National Honor Society and student council. He plans on attending a four-year college and pursuing a degree in chemistry.
Congratulations to both the King and Queen, we wish you the absolute best in your future endeavors!
About the Writer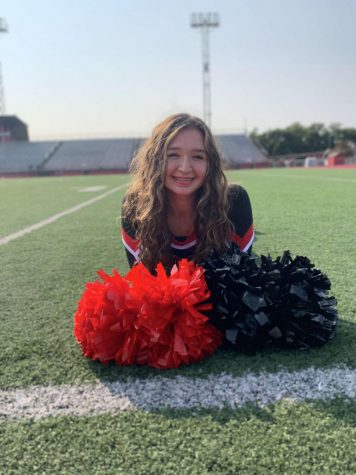 Gabe Perrotta, Senior Editor
I am a 3 year member of the Eye of the Hurricane. I have also been involved in cheerleading and softball all 4 years of high school. I am planning to major...