Holiday Vacations in Jeopardy?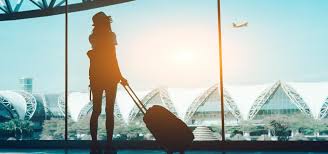 The long-lasting year that would be 2020 is finally coming to a much-needed end. As families all over the world are getting prepared for Christmas and valuable time off work, the common concern has to still be COVID-19. Many individuals will think deeply about the actions they should take within family gatherings to prevent any of their loved ones from becoming sick. In fact, the same people that fear the coronavirus, as we all should, may not even participate in family gatherings or hold them at all. The elders within every family will hold a large risk if they choose to attend family gatherings due to their weak immune systems, and the fact that COVID is stereotypically more effective against older people. Not to mention the fact that the holiday season is the time of the year where many families all over the world travel, and take their yearly vacations.
With the many implemented restrictions, and enabled fear that covid has brought, the common assumption is that many families will not take the risk of traveling during this year's holiday season. It will take a lot of dedication and real desire to travel if families are going to leave the safety of their house and take the risks that COVID provides. I have personally experienced my family members backing down from returning home due to the situation that they are in, and the terrible possibilities that may occur from traveling. Many airlines are already preparing for a major decrease in travelers this holiday season. While there are still millions of people traveling this year, that number still faced an exponential decrease in travelers. In fact, according to CNBC.com, there was a 35 percent decrease in Christmas travel this year, and a 33 percent decrease in travel from last year's reported number. Families everywhere are most likely very upset that the time of year in which they travel the most, is now a time of being stuck in the house, with no place to go without taking a major risk. However, even though traveling for many is jeopardized, being stuck in the house is not all bad. Individuals all over the place will be able to spend more time with family than they usually have. For some this may be the worst holiday season than they have ever been apart of, but for others, it could be the best they have ever been apart of in some ways.