New Castle Choir Seniors and Their Thoughts
Not only have I been in the New Castle Junior/Senior High School since seventh grade, but I have also been in the choir. One thing that has stayed the same since the beginning is how hard it is to lose the seniors. Our end-of-the-year concerts are always bittersweet for the choir and for our beautiful director, Shannon Geary. However, seeing that this year is a little different for us all, here is what a few choir seniors had to say about their time as a member of the New Castle Choir.
Beginning with Alexis Davis- Alexis is a beautiful girl who has been singing since we can remember. She sings both alto and soprano. Alexis stated:
~ ¨My first year of Choir was nothing compared to what it is now lol. When I first got here I was so shy and scared to sing out and be me because the setting was so new and so was Mrs. Geary, so it just took some time to get used to. But as the years went by and I got older the people in the choir became my family and I started to come out of my shell for the first time ever! I was performing solos, dancing, and I am always ready to sing now. I never really had a good time in the choir until I started to realize how great my choir family is <3!¨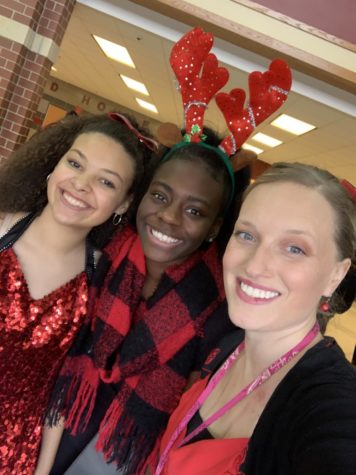 Not only did I receive a response from Alexis but also Renee Lopez, who in my opinion gave some of the best hugs in the world. Renee wanted to add:
~ ¨Well my choir family brought me out of my shell like I never thought I could.  I am a completely different and confident person and I blame that partly on being involved in this choir and gaining the relationships that I have along the way and the memories I'll have forever. ¨ 
Now that we have heard from two of this year's choir seniors, here is an insert from our beautiful director Shannon Geary, who many of us call "mom" or "momma G."  Ms. Geary wrote:
~ ¨Goodness, the memories. This is the second year we haven't gotten a farewell concert for the seniors, and it's heartbreaking, but I hope to have the classes of '20 and '21 back next year for a concert to recognize them. This class is super special. I believe that all of them have been in choir for all 6 years with me from grades 7-12. I honestly get to watch them grow up, and that's a huge gift for any teacher. All my seniors this year are amazing. Renee has gone to festivals and been in SoundSurge. Alexis Davis and Emily D'Ambrosi were incredible soloists in the Hamilton Medley (also SoundSurge), which I will never forget.  Kaiden, Adriann, and Alayzha brought such a level of fun and energy to SoundSurge.  Keanna, Chase, and Arianna have always been super dedicated, talented, and hard-working from day one. I adore this senior class. I hope to be able to spend some quality time with them after this crazy pandemic is over.  I'll miss you more than you know, and I'm so sorry that this is how it ended. I am sending all the love and light to the class of 2021. You guys have made my life better for being a part of it.¨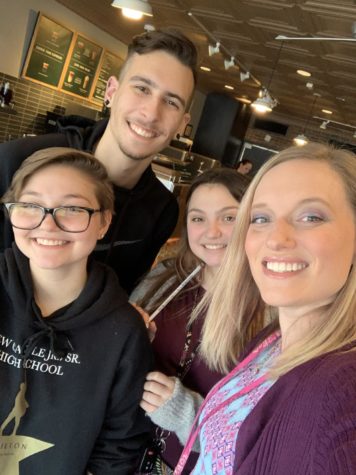 Not just the seniors of the choir, but all seniors of New Castle High School will be missed. This is an amazing group of individuals who brought so much to our school. We can not wait to see what they bring to the world. I wish nothing but the best for all you beautiful people.