Geno Stone and Malik Hooker Both Make 53 Man Roster
Two former New Castle alumni, Malik Hooker and Geno Stone, both made their teams' respected 53 man rosters.  After a brutal and stressful day of cuts, both guys survived the final day.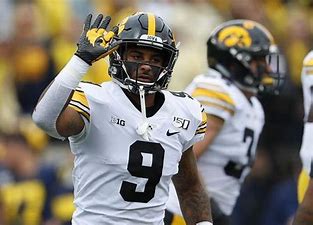 Hooker was not re-signed by Indianapolis after his rookie contract.  After a long period of free agency (including a visit with the Steelers), Dallas offered Hooker a contract.  As of right now, Hooker did not play in the preseason and was recently placed on the reserve Covid list.  Hooker is listed as the second-string free safety in the Cowboys depth chart, behind safety Damontae Kazee.  The former 15th overall pick has dealt with injury issues throughout his career.  After starting off his rookie season with 3 interceptions in 8 games, Hooker went down with a torn ACL.  He went on to miss the remainder of the 2017 season, as well as the full 2018 season.  He never seemed to get back to his old self and was let go after his contract expired.
The Iowa strong-safety was also unable to find consistency in the league last year.  The 7th round pick from the 2020 draft started the season on the Raven's roster.  After being cut in the midseason, Geno stone was signed to a league-minimum contract to the Houston Texans.  After getting cut once again, he ended up back with the Baltimore Ravens on the practice squad.  A strong pre-season showing which included a game with 2 interceptions certainly helped prove he deserved a spot on the official roster.  Currently, Stone is 2nd on the strong safety depth chart, right after Chuck Clark.
Good luck to these New Castle natives on the upcoming seasons.