Black Friday: What is it? Deals You Don't Want to Miss!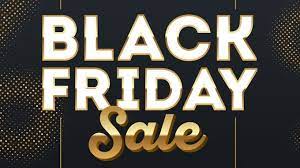 Black Friday is right around the corner Canes!  Black Friday is an annual sale day in America. Many stores offer highly prompted sales at discounted prices. Black Friday occurs every year, the day after Thanksgiving.  Almost every big-time company and store participate in this nationwide. Thousands of Americans flood stores each and every year. Some sales start as early as Thanksgiving night, or mostly Friday morning at 5 am. 
The sale usually depends on the item, but some notable stores that participate in Black Friday include Walmart, Kohls's, JCPenney, Best Buy, etc.  This means you can basically get anything you need for a huge discounted price. People rush the doors to get the best deals! 
Popular Deals:
For those who are interested in getting fit this year, the Peloton is taking nearly $400 off of an exercise bike.  For those who are into music, Beats have a discount of nearly $200 on their new studio headphones.  For those interested in technology, Apple has $600 dollars off a new MacBook.  This year they have deals on almost everything!! This means you can get furniture, appliances, cookware, electronics, etc. for almost half off!  
The opportunities are endless when it comes to Black Friday.  It is a crazy day, where you see so many people wanting to just get the best deal. You don't want to miss out this year! See below we have attached the best link for this year's Black Friday sales and the places to go! Happy Shopping Canes!
https://blackfriday.com/