The Covid Debacle in the NFL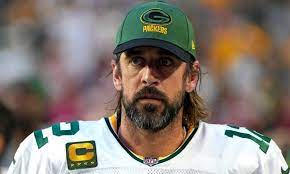 First, it was Aaron Rodgers, now Ben Roethlisberger. Let's take a look inside some of the Covid 19 situations that have gone on around the NFL.
Many of the league's best players have been put on the Covid 19 list this season, such as a few mentioned above, as well as, Nick Chubb, Ryan Tannehill, and Carson Wentz.  Antonio Brown faced a fine the other day for obtaining a fake vaccine card.  About 94 percent of NFL players are vaccinated. Although, earlier in the season, one of the reasons Cam Newton was cut from the Patriots was due to his vaccination status. I'm also certain there were many other cases like this around the league.
Ben Roethlisberger is believed to be vaccinated.  He has already missed 1 game and was probable for this week's game against the Chargers. Roethlisberger did end up getting the start against the Chargers. Despite a loss, Big Ben seemed to mesh back into the starting lineup nicely, especially in the 4th quarter.
The Aaron Rodgers situation was a little different.  Rodgers was advised by his doctors not to get the vaccine, as he would have a bad allergic reaction. However, the team as well as the media believed he was vaccinated. He was medically unable to be vaccinated, but it caused a big commotion. Nobody knew if he was vaccinated or not. The media has blown his story out of the water because some think Rodgers lied about his vaccination status.
NFL teams have enough to deal with during the season, specifically injuries.  Covid brings a whole different element into play, and it has cost teams at times. It will be interesting to see how these teams will make it throughout the season with the adversities of Covid 19.