Department Highlight: NC Sr. High English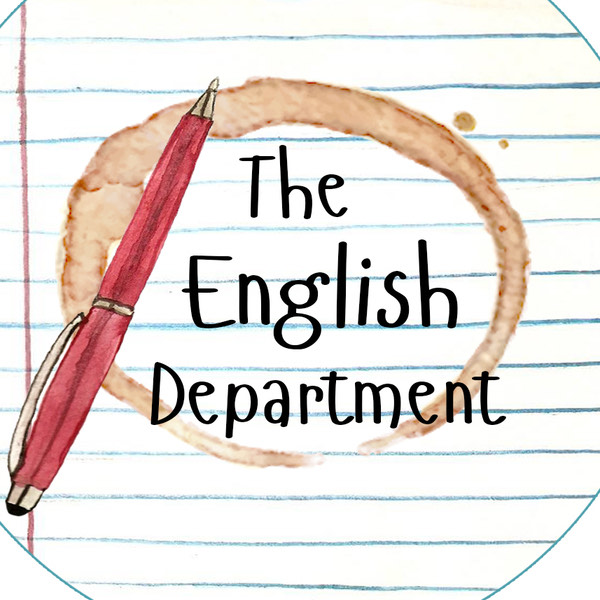 The Eye of the Hurricane highlights a school department each edition. For our Spring Edition, we highlighted the New Castle Sr. High English Department. These teachers spend a great amount of time teaching students reading strategies, writing strategies, grammar, writing formal research papers and essays, and also how to understand different types of literature and texts.
Sr. High English Teachers:
Ms. Genareo
Ms. Bauder
Mrs. Zoltani
Mrs. Ondako
Mr. Curry
Mr. Lubin
Mr. Kosciuszko
I had the chance to interview some of these amazing teachers to learn more about New Castle´s English Department!
Q: When did you begin your teaching career? How long have you been teaching English? 
Ms. Bauder: I began teaching in Las Vegas, NV in 2012. This is my 10th year teaching. Wow! Time flies!
Mrs. Ondako: I began teaching in the fall of 1994 as a daily substitute for schools in Beaver County. My first full-time classroom assignment was in 1996, teaching 7th grade at Fairmont Middle School in Lumberton, North Carolina. If I consider my full-time years only, I am in my 23rd year of teaching.
Ms. Genareo: My teaching career began in 2011. After completing my student teaching experience at Laurel Jr/Sr High School and graduating from Slippery Rock University, I was offered an AmeriCorps tutoring position at Laurel. Following my year of service, I was hired as a full-time English teacher at Franklin Area High School in 2012. I taught in Franklin, PA for three years before getting hired by the New Castle Area School District in 2015. This academic year is my 10th year teaching English.
Mr. Curry:  I have been a teacher for eleven years.
Q; What do you like most about teaching English? 
Ms. Bauder: I love reading stories with students and I love teaching students how to write. I like helping kids relate to stories and novels in English class. You really have to coach up teaching English. Many students do not like English, so I try to make it fun and engaging so that students get something out of it!
Mrs. Ondako: I am a bit of a geek; I love World Literature, particularly Hindu and Buddhist works. I enjoy teaching the pieces in the AP World Lit text. I just love them and love sharing them with students. Additionally, I enjoy teaching my freshmen how to write. I look at it as a puzzle and get joy in watching the students put all the pieces together to create solid writing. I like seeing the look of satisfaction and success on their faces.
Ms. Genareo: What I love most about teaching English is being able to connect with my students through literature. Literary discussions have inspired some of the most thought-provoking conversations that I've ever had. Everyone interprets texts differently, and I love the way ideas bounce around the room. Every year I learn more about the texts I teach just by talking with my students about them.
Mr. Curry: I enjoy having students connect to themes in literature.  It is powerful when a student becomes emotionally attached to a piece of literature.
Q: What is the best thing about the English department?
Ms. Bauder: The best thing about our department is that everyone is very helpful when needed. I am new here to New Castle and the English department has been a great help with things I was unaware of.
Mrs. Ondako: The teachers! We have the best. They are all great people.
Ms. Genareo: The best thing about the English department at NC is that we truly are a little family. We all work together as a team to ensure that we're doing what's best for our students and each other. My 'department coworkers' have become some of my best friends.
Mr. Curry: The best thing about our English department is the camaraderie of all the teachers.  We work together to achieve common goals.
Thanks for reading Canes! Look for our next Department spotlight, in our next edition!