Keystone Exam Dates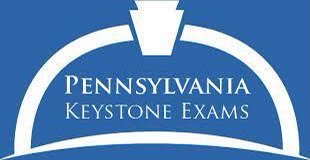 It's about that time of the year! The big state Keystone testing is here Canes! Here are the following subjects and testing dates. If you receive a letter sent home or an email from the testing administrators, you will be taking the tests.
Literature Keystone- May 16,17,18

Algebra Keystone- May 19,20,23

Biology Keystone- May 24,25,26
Be sure to get a good night's sleep, eat a good breakfast, and prepare your brain to focus on these exams. Good Luck Canes!