Catching Up with Mr. Ruiz- Success & Recovery Tutoring Teacher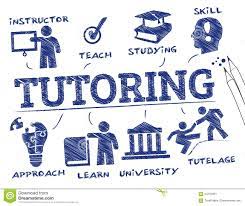 Recently I had the pleasure of interviewing Mr. Ruiz. He's been teaching at New Castle for 4 years now and is the head Success and Recovery teacher. Check out the interview below!
1. Where did you go to college and what did you major in?
I Graduated from Columbus State University in Columbus Georgia. My degree is in communication.
2. What is your favorite part of your job?
My favorite part of the job is being able to support students. I can remember several teachers that helped me to become the best version of myself. I want to be able to do the same.
3. If you could change one thing about your job, what would it be? 
I am not sure what I would change. I love coming to school daily. I would like to see every student be as successful as possible.
4. What changes were made from last year to this year?
Things have mostly stayed the same from last year. S&R is in its second year. We do wanna try to streamline the process of getting kids into the program. As well, it is our goal to make sure every student that requires help receives it.
5. What techniques are used in your tutoring room? 
There are several techniques used to help students in the Success and Recovery room. One-on-one teaching, group teaching, video teaching, and a lot of SEL has been the mainstay.
6. What are you looking forward to most this year?
I look forward to working with teachers to make sure students maintain proper academic progress. Our teachers are some of the finest anywhere. Last year every teacher I had to collaborate with was more than enthusiastic to invest extra time in students. Together, S&R can be a difference maker.
Need help academically? See Ruiz in Room 217! Thanks for reading Canes!