The Aftermath of Hurricane Ian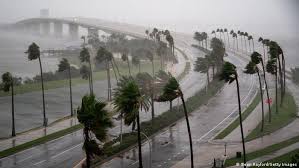 The former category 3 hurricane started its path to the states as it moved past Cuba. It then shifted east toward Tampa and Naples in the state of Florida. As the heavy winds come through, there were warnings of flash floods and even the possibility of tornadoes. Over 2.5 million people from an area located just above Tampa, Pasco County, were told to prepare for the worse and evacuate.
As of September 27, the eye of the hurricane was placed 305 miles south-southwest of Sarasota, as it contains winds of up to 140 miles per hour. The storm was projected to move over the Gulf of Mexico, and approach the coast of Florida in the upcoming days.
Today, October 3, the entire nation can see the horrible aftermath of the now category 4 hurricane. Ian left behind a destroyed Fort Meyers and southwest Florida, as it trapped many Florida residents in homes flooded at an estimated 12 feet high with water, as well as with no access to food or water. There have been at least 88 total deaths from the hurricane and over five major buildings were destroyed. The wind speeds peaked at an astounding 155 mph, and the precipitation that came with the storm can be seen hundreds of miles north of where it actually hit.
On the bright side of the situation, the world was able to see firsthand how positive solar energy can truly be in our society. After facing hurricanes in the past like Hurricane Charley in 2004 and Irma in 17', the region of Babcock Ranch, which is located just 12 mi above Fort Meyers, prepared for the worst. The termed "first solar-powered town" stocked up on solar panels, 700,000 individual ones to be exact, which generated more electricity than the 2,000 home region uses, for it is located in a state that uses mainly planet-warming fossil fuels and natural gases.
When Hurricane Ian came rolling through, the energy continued to run in Babock Ranch while its neighboring areas of Naples and Fort Meyers completely lost power. The area is living proof that eco-conscious and solar-powered towns are able to withstand near category five hurricanes.
The company that started this entire operation in 2015 was Florida Power and Light, which has given a safe eco-friendly home to over thousands of Floridians.
Although the hurricane may be gone, the death toll and damage count continue to rise and Florida homes and businesses are devastated. The recovery from Hurricane Ian has already begun as gas, food, and care are being provided to those affected in Florida, as well as in the Carolinas. The nearly $57 billion dollars in damage will be a tough hole to climb out of, but it is nothing compared to what this country has seen and overcame in the past.