ELL Community Night 10/13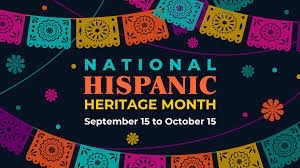 National Hispanic Heritage Month is annually celebrated from September 15 to October 15 in the United States for recognizing the contributions and influence of Hispanic Americans to the history, culture, and achievements of the United States.
New Castle Area School district partnered with a foundation called Kidburgh to host an awesome night for National Hispanic Heritage Month. We will be holding our first ELL Community Night in the New Castle High School Commons Area. This should be a fun-filled night! We hope to see you there!
Details:
Thursday, October 13th from 6 pm – 8 pm. Come Join us for music, dancing, cultural food tasting, and giveaways.