Pens Early Season Recap: The Highest Scoring Team In the League?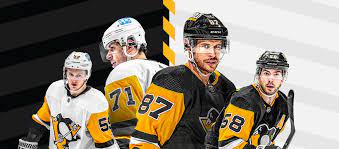 After the game in Columbus, the Penguins have become the highest-scoring team on average per game.  Can they sustain the scoring?
First off, the Pen's goaltenders have been great in the net.  The defense has been solid and the Pens have played great all-around hockey.
The offense has been the highlight of the team.  The offensive firepower has been on display.  Bringing back all forwards and Letang was a great decision.
However, it is hard to say if this team is built to last 82 games.  The 2 best players are both well into their 30's, and past their prime.  It is hard to say that this offense has a serious threat other than Crosby, Malkin, and Guentzel.
The 3rd line is highlighted by Jeff Carter, who is well into his 30's.  The pens haven't been able to rely on their 4th line to score goals.
This team may look great right now, and probably will make the playoffs.  However, we have seen in years past that this team is an older team.  They will wear down by the end of the season.
The penguins may need a serious deadline acquisition to keep up with the titans of the Eastern conference.  The need to get younger, add more depth, and add firepower.
The Pens have looked great to start the season.  Let's see if this is the team that has the ability to take us further into the playoffs than just the first round.