The Best Songs for Fall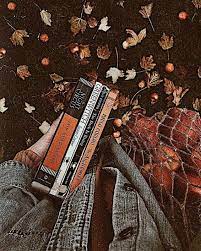 Hey Canes! These songs represent the best for the fall season, from curling up with a good book or a TV show, to walking in the crisp leaves. These songs will make you scream Fall!
Sweater Weather- The Neighborhood
A slightly older song, but definitely a good one.
"Head in the clouds, but my gravity centered"
~
We Fell In Love In October- Girl in Red
This song truly expresses fall, a soft song about romance and love.
"You look so pretty and I love this view"
~
Heather- Conan Gray
A quarantine song for the ages, it has over a billion plays on Spotify.
"Why would you ever kiss me? I'm not even half as pretty"
~
The Great War-Taylor Swift
A recommendation from a fellow writer from this site! I don't listen to Taylor myself, but she does quite a lot. Off her newest album!
"Uh-huh, tears on the letter; I vowed not to cry anymore"
~
All Too Well (Taylor's version)- Taylor Swift
Yet another recommendation.
"I'd like to be my old self again, But I'm still trying to find it"
~
A Burning Hill- Mitski
A song about pain and self-destruction, but that we always carry a small glimmer of hope despite it all.
"I think I'm finally worn; For you have a way of promising things"
~
Season of the Witch- Lana Del Ray
Surprisingly, not about actual witches, but instead about observing changes that were happening in the time that the song was written.
"Oh no, must be the season of the witch"
~
Where'd All the Time Go- Dr. Dog
A song about remembering the past and what it changed you to be.
"Where'd all the time go? It's starting to fly"
~
My Girlfriend is a Witch- October Country
A cute song, with a touch of spooky for Samhain!
"What a fate; A worshipper of magic for a date"
~
Seasons of Love- Rent
Another recommendation.
"Five hundred, twenty-five thousand, six hundred minutes"
~
One Way or Another- Blondie (In the style of Hocus Pocus 2)
A classic, and a perfect song for the recent release of Hocus Pocus 2.
"One way or another we're gonna grab ya!; I'll nab ya, I'll jab ya"
~
Hey Canes! I am publishing a playlist of these songs (plus a few extras that didn't make it), so go check it out!
https://open.spotify.com/playlist/6KL020BI6bFBkNSGvnfknQ?si=RkaJrS9BTFawNC5WvDs3FA&utm_source=copy-link