12 Qs With Mrs. Kladitis – Our New Sr. High Assistant Principal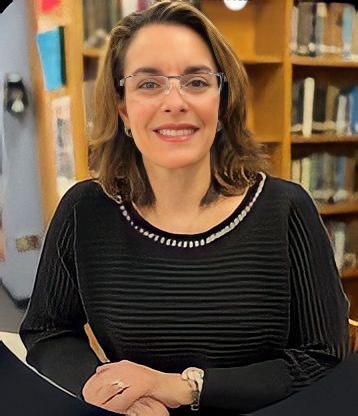 Mrs. Kalditis is the new Sr. High Assistant Principal here at the New Castle High School. I thought it would be a great idea if I sat down with her to play "12 Qs" so that all the students and staff can get to know her. See her answers below:
What made you become an Assistant Principal?
After 16-17 years of teaching, I felt I was missing one aspect from my resume, which was a principal certification.
Why did you pick New Castle?
There were opportunities at surrounding schools that I did not pursue. New Castle was a unique opportunity, as it is my alma mater, not to mention my home district. Both of my sons are students at New Castle and being a lifelong resident of the city, I felt New Castle was a perfect fit.
Do you have prior experience being an Assistant Principal?
Although I was not an Assistant Principal at Farrell, I did serve as the Lead Teacher where I handled after-school discipline and monitored grades and behavior. Farrell calls it a Lead Teacher. Other schools refer to it as Dean of Students.
What college did you go to and get a degree in?
Westminster College – Bachelor's Degree
Geneva College – MBA
Robert Morris University – PA Teaching Certification
Slippery Rock University – K-12 Principal Certification
What was your favorite subject in high school and did you do anything extracurricular?
I always loved math and gym. I was athletic; I played Varsity Basketball for 1 year, then tried out for Candy Canes and made it. I was a Candy Cane for 3 years.
What are your goals for 2023?
I would like to establish a rapport with all staff and students, getting to know them and giving them a chance to get to know me. I want students to know that they can come to me with concerns, ideas, suggestions, and/or issues and problems. Having said that, I also want the students to know I EXPECT them to come to school, follow the rules and do what is expected of them every day.
What are a few of your hobbies?
I am a homebody. I enjoy running and gardening. I'd be interested in starting a Gardening Club at school if any students are interested in joining one. I also love to play chess. I welcome any student to come to see me for a game and get the business.
What would you be doing if you weren't an Assistant Principal?
I would have continued in my role at Farrell School District, where I taught Math and served as the Lead Teacher of grades 7, 8, and 9.
What are a few of your favorite TV shows or movies?
I'm almost embarrassed to answer this, however, I will. I love watching Golden Girls and Columbo. I watched these shows with my grandmother when I was little and always loved them.
What was your first job?
As a teenager, I worked for the late Mrs. Benetas, who owned the Lemon Ice stand at Cascade Park. She was a wonderful woman.
What was your dream job growing up?
I think working for myself… although I think everyone would love that, haha.
When do you start as an Assistant Principal?
At the present moment, my first day will be Monday, March 13. It could be a few days sooner.
We wish Mrs. Kalditas the best first year and hope for many more.