Meghan and Harry's Netflix Show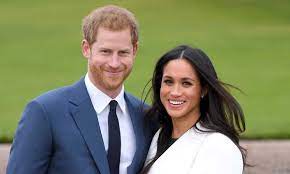 On December 8th, 2022, the Duke and Dutchess of Sussex released their documentary on the popular streaming app, Netflix. The couple's decision to make this appearance was influenced by the alleged betrayal they experienced from the Royal Family.
The documentary rose suspicion because the couple expressed their desire to be out of the spotlight and away from the paparazzi. This brings up the question many are wondering, "Why to make a documentary for everyone to see?"
Many have speculated that Meghan is controlling Harry because she did not like nor respect the Royal protocol she was required to follow. Meghan voices her opinions about the strangeness she found while she was an active member of the Royal Family. For instance, she demonstrated in the documentary how it felt the first time she had to curtsey for the queen. Many saw this as Meghan disrespecting and mocking the queen. This caused many to lose respect and blame the family breakup on Meghan.
On the other hand, Meghan and Harry view their documentary as an outlet for them to break their silence on their own terms. Harry shares what it was like for him to be the "spare" of the Royal Family, as his brother, William, and his children outrank Harry. Harry also shares how he wanted to remove his family from the danger of the paparazzi. He shares the trauma he endured when he lost his mother, Princess Diana, to a fatal car accident at the hands of the paparazzi. He feared his wife Meghan and his family may have the same fate. Harry discussed his privacy being compromised by his own family and his own father leaking stories to the paparazzi.
Meghan shares her experience of racism. She shared that there were concerns about how dark her son's complexion would be and how this sparked the desire to step down from her role.
All in all, the documentary raised immense controversy and split opinions worldwide. Many have remained loyal to the Royal Family and have great concern for Harry. Yet others are elated that the Royal Family is facing exposure. It is safe to say many do not know where their loyalties lie or who to believe as the Royal Family has vowed a code of silence.
Check out the show! Let us know your thoughts! Thanks for reading Canes!