Super Bowl LVll 2/12/23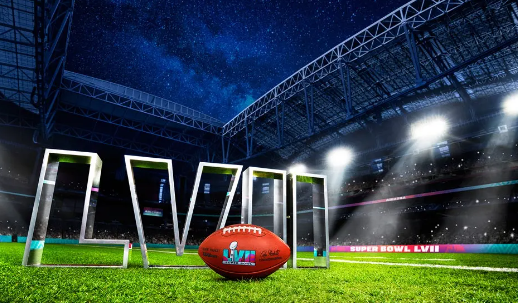 The Super Bowl this year took place at State Farm Stadium in Glendale, Arizona, with Kickoff time at 6:30 PM. The Superbowl is the biggest game in the NFL season that is played to determine the champion of the National football league. This was the 57th Super Bowl and was played on Sunday, February 12, 2023.
TEAMS: Kansas City Chiefs vs. Philadelphia Eagles
CHAMPION: Kansas City Chiefs won 38-35
HALFTIME PERFORMER: Rihanna
Many questions are flooding the internet about this game and even the halftime show. People believe the game was rigged because the Philadelphia Eagles lost on a questionable call with 2 minutes left to go in the 4th quarter. People believe that Rhianna who performed at halftime is pregnant again, which rumors are true. She is expecting her second child with ASAP Rocky. Philadelphia fans were not happy about the results or the calls in the last quarter.
That is it for football until next year! We will miss you football! We already can't wait until the Fall! Let us know your thoughts about the game and the halftime show.