Poet Corner: Rupi Kaur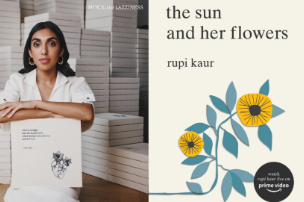 One of my favorite poets is Rupi Kaur. Rupi Kaur is a Canadian poet, illustrator, photographer, and author. She was born in 1992  and she is 30 years old. She began performing poetry in 2009 and rose to fame on Instagram, she eventually became a popular poet through her three collections of poetry.
By Rupi Kaur 
Milk and Honey 
The sun and her flowers 
Homebody
Healing through words
Awards: Goodreads Choice Awards Best Poetry
Her books have sold more than 11 million copies and have been translated into 43 languages.
If you would like to check out any of Rupi Kaur's poetry books you can go to any bookstore or order them offline on Amazon. Thanks for reading Canes!