NC Sr. High–PJAS Highlight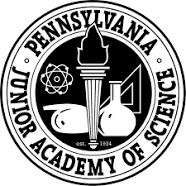 Pennsylvania Junior Academy of Science or PJAS is an organization that is used to promote science through the younger generation with the use of science-related projects created by the students. Students in Region 9, which includes Armstrong, Beaver, Butler, Clarion, Indiana, Jefferson, Lawrence, Mercer, and Venango Counties, were sent to Slippery Rock University on Feb, 25th 2023 to present their projects.
The students presented in front of 3 judges. The students are then ranked in 1st, 2nd, or 3rd place based on how well you presented your slideshow and on the contents of your slideshow. You will not be ranked against other people it is just based on the score you receive from your presentation. After the presentation, the students go to the award ceremony to receive a certificate on what place they got. If you received first place you will proceed to the state level. The state presentation will be taking place at Penn State University over Mother's day weekend.
New Castle Sr. High, alone, had more than 20 first-place certificates! Way to go Canes!
Good luck to everyone going to Penn State and thank you for reading.