Information on Drug and Alcohol Abuse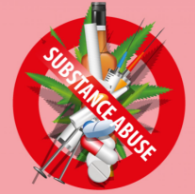 Something people may struggle with in their life is drug and alcohol abuse. This is an article that will be talking about what drug and alcohol abuse is, what it looks like, and how to help those struggling with addiction. 
WHAT IS DRUG & ALCOHOL ABUSE
Drug abuse is the habit of taking addictive or illegal drugs. Alcohol abuse is when someone has a pattern of drinking too much alcohol way too often. 
WHAT DOES DRUG AND ALCOHOL ABUSE LOOK LIKE? 
Someone who is suffering from alcohol abuse may feel a strong craving or urge to drink alcohol. They are failing to fulfill basic human things, like finishing work or even being able to eat while sober because of repeated alcohol use. There are many ways in which being a heavy drinker can affect your body and even your health. Alcohol abuse can affect your own heart by having high blood pressure, irregular heartbeat, or even a stroke. It can also affect your liver by fibrosis, inflammation, alcoholic hepatitis, and cirrhosis. Drug abuse as well has a major impact on your life. Someone who is addicted to drugs may act aggressively, or frequent behavior changes, and rapid, or rambling speech. It can affect your skin, hair, teeth, muscles, bones, and much more. 
People may tend to take drugs or drink to relax, release pain, or for anxiety. But this is a very common way to get addicted to these substances and can be very hard to break.
WHERE TO GO TO HELP WITH THESE ADDICTIONS? 
DON Recovery Services 
Address: 101 S Mercer St Suite 105, New Castle, PA 16101 
Phone Number : (724)647-1434
Crossroads 
Address: 125 E North St 123A Rear, New Castle, PA 16101
Phone Number : (800)805-6989
Lawrence County Drug & Alcohol 
Address: 20 E Washington St, New Castle, PA 16101
Phone Number : (724)658-5580