Class of 2023: Plans after High School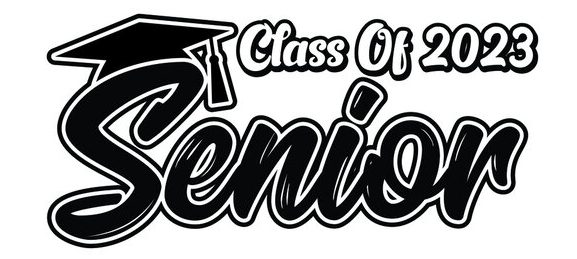 We asked the graduating class what their plans are after High School, check out their responses below!
Josh Hoerner– I plan to attend the University of Ohio when I graduate.
Maryn Sylvester- I am attending Clarion for medical imaging.
Catherine Hall–After high school I plan on working right away, at the moment I'm not too sure what I'll be doing. I might try and apply at Walmart but I've heard fast foods have been paying more.
Dominic Cade-I plan to attend Youngstown State University to study business.
Jack Valenti-my plans are to go to college and study History at Slippery Rock University. I plan on becoming a history teacher for all the high school students in grades 9-12. I hope to be a very successful teacher someday 
Giavanna Runyon-My plans after high school will be to attend college at Kent State University as I will be majoring in nursing for 4 years to achieve my BSN. After I graduate I plan to go to school for an additional 4-6 years to work my way up to become a CRNA (certified registered nurse anesthetist).
Neena Flora-Attend Robert Morris University majoring in Sports Management 
Teymarr Page-After high school, I plan to attend Rochester University, where I will major in business administration/digital marketing and ideally, become a successful entrepreneur.
Nyeem Rogers-I plan to attend Allegheny College to continue my academic and athletic careers
Morgan Piatt-I will be attending La Roche University, double majoring in accounting and finance while playing softball.
Halee Coburn-I will be attending Washington and Jefferson pursuing a pre-veterinarian-based major. 
Summer Barge-Military l am going to the Army National Guard and are going to SRU for college 
Amorae Lyles–College at Kent State University studying pre-med/biology 
Mark Sankey-Employment
Adriana Huff– going to nursing school possibly Jameson Nursing school
James Gabriel-working not college or anything yet gonna test stuff until I find out the best course to follow.
Cayla Koenig-I plan to attend Kent State University and earn my Bachelor in Science of Nursing, and then I plan to further my education and become a Physician's assistant. 
Rocco Litrenta-I plan on going to Youngstown State University to have a major in communications.
Maryn Sylvester-I will be going to Pennwest Clarion for medical imaging 
Nyeem Rogers– I intend to continue my academic and athletic career at Allegheny College where I intend to major in Zoology and Animal Science
Emily Brown-I plan to attend the University of Pittsburgh for pre-physical therapy.
Congrats to the Graduating Class of 2023!