Being Motivated During Spring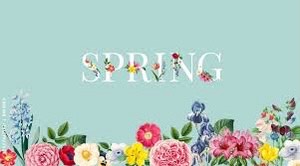 Staying indoors for months can cause the arrival of Spring to distract students and trigger spring fever. Even if the weather is nice, the school year is not over yet! Luckily, it's possible to keep the spring heat. These five tips will help students of all ages beat the spring craze and stay motivated at school until the final bell rings. Let us know your tips for staying motivated Canes! Keep going we are almost there!
Spring clean your house 
Stay on a schedule with schoolwork
Set new learning goals at school or at home 
Use organization tools for school work or at home 
Get extra help when necessary 
Happy Spring Canes! Enjoy the nice weather when you can!