3 Healthy Summer Recipes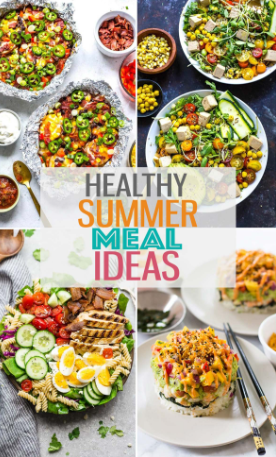 Summer is right around the corner. Something you need to remember to do is to stay healthy and hydrated especially with this warm weather coming up soon. Here are 3 healthy summer recipes to try! Let us know how you like them!
Lemon Dill Salmon Pasta salad 
8 ounces chickpea, rotini, shells, or penne
1 teaspoon lemon zest
2 ½ tablespoons fresh lemon juice
2 tablespoons extra virgin olive oil
½ teaspoon kosher salt
Spinach Salad 
Grilled mushrooms
Red onions
Sweet peppers
And optional grilled chicken breast
Tossed with: french dressing
Topped with:  coconut bacon, feta and hard-boiled eggs
Thai Larb salad 
A spicy full-flavored Thai salad
Your choice of ground chicken, turkey, beef, or lamb
Lettuce cups or rice
Low carb, light, and refreshing
Can be served warm or chill
Send us more recipes Canes! Happy Summer!