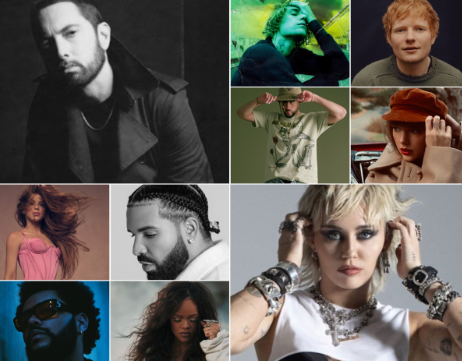 There are many different music types and artists in the world right, but who are the top 10 in 2023?
Check out the best-performing artists right now, September 2023. If you are a music lover you have to check this list out!  
Drake- Hip hop, R&B, pop rap 
Shakira- pop, pop rock, and Latin pop
The Weeknd- pop R&B, hip hop, dance alternative, R&B, New wave
Taylor Swift– pop and country music
Bad Bunny- Reggaeton and trap music
Miley Cyrus– pop, country pop, hip hop, experimental, and rock
Ed Sheeran– pop, folk-pop, soft-rock
Justin Bieber– pop, R&B, dance-pop and EDM
Rihanna– Barbadian pop and rhythm and blues
Eminem– Rap, hip-hop
If you have not listened to any of these artists check them out. You won't be disappointed. One of my favorite artists is Drake. Leave a comment if you have checked out any of these awesome musicians. Thanks for reading!